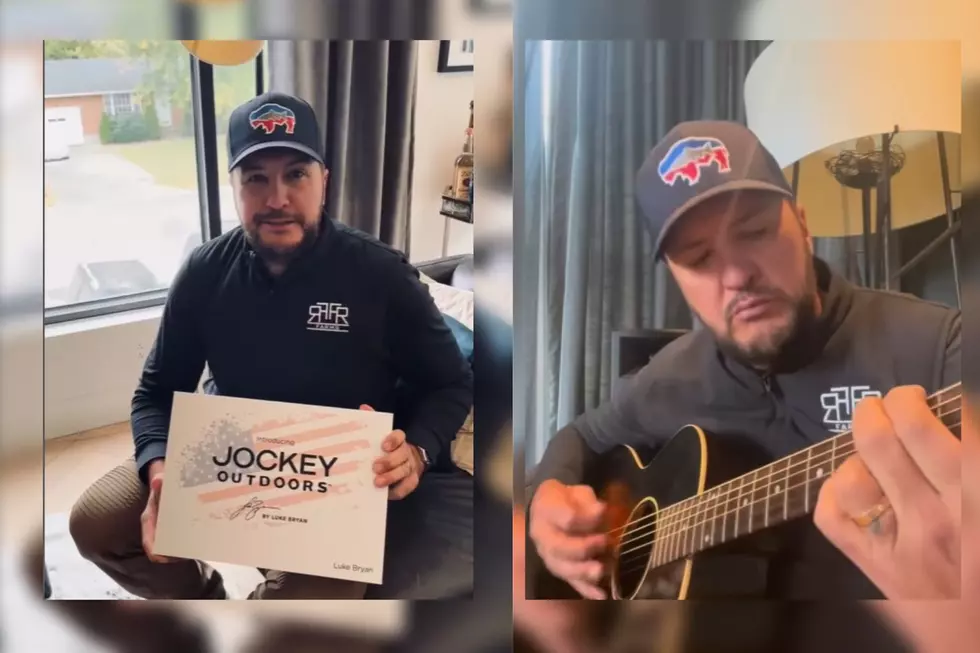 Luke Bryan Shows Off His Love Of Wyoming Fishing In Video
@lukebryan Instagram
Over the years country music stars have made their way to Wyoming to enjoy the hunting and fishing that the Cowboy State has to offer. This year alone we've seen Chase Rice, Jordan Davis, Randy Houser's Band and Luke Bryan have been fishing and hunting here.
Luke Bryan will sneak in and sneak right back out and this summer when he left, he rolled into Missouri while wearing his Wyoming fishing swag from Reef Fly Shop in Alcova.
Just last week, Luke was on stage at the CMA awards hosting with former Denver Bronco quarterback Peyton Manning. Even though LB is extremely busy being a music superstar, an involved father and loving husband...he still takes time to get out in the outdoors to hunt, fish and love every day.
Pretty certain that Luke's love for the Wyoming fishing goes pretty deep. If you remember IMDB TV's 'Luke Bryan: My Dirt Road Diary', a part of that series was actually shot right on the North Platte River just outside Casper.
If you browse through his social media pages, like Instagram, you'll see Wyoming being represented in multiple of Luke's pictures.
This past weekend, Luke posted up a video of song called 'Prayin' In A Deer Stand. In the video, he's once again representing Wyoming's incredible outdoor industry. 
 

 

 

View this post on Instagram

 
Thanks for the Wyoming love, Luke. We'll see ya next time you're here and if you bring some of your 'Two Lane' Beer with you, we'll gladly have a beer with you.
Fishing At Alcova And Seeing Wyoming's Beauty
Free Kids' Fishing Day in Casper at Yesness Pond
Hundreds gathered at Yesness Pond in Casper, Wyoming on Saturday to do some free fishing, courtesy of the Wyoming Game and Fish Department and the Casper Recreation Center.
More From My Country 95.5