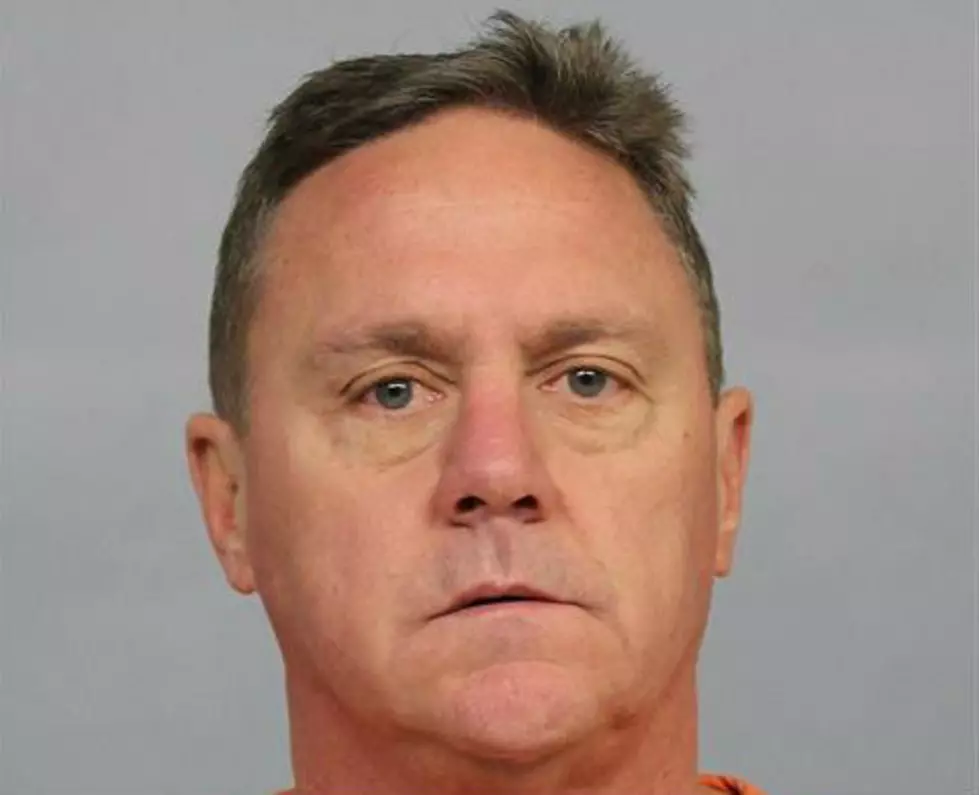 Natrona County District Judge Again Upholds Tony Cercy Conviction
Natrona County Sheriff's Office
Former Casper businessman Tony Cercy again lost a motion for acquittal of his conviction of sexually assaulting a young woman in 2017, according to a judge's ruling last month.
A nine-woman three-man jury convicted Cercy of third-degree sexual assault in a trial in Thermopolis on Nov. 21.
The Wyoming Rules of Criminal Procedure allow a defendant 10 days to renew a motion to acquit after a verdict, so Cercy's attorneys Ian Sandefer of Casper and Pamela Mackey of Denver filed the motion on Dec. 3.
They renewed their objections they had before the trial began, arguing that Cercy was in effect acquitted of third-degree sexual assault (sexual contact without inflicting sexual intrusion) when a jury in Natrona County District Court found him not guilty in February of first-degree (rape) and second-degree sexual assault.
Because of the way Wyoming law about sexual assault -- details about contact and touching -- is written, Sandefer and Mackey asserted that Cercy did not assault the victim, they wrote. "Mr. Cercy was convicted of a crime that does not exist under Wyoming law -- third degree sexual assault by cunnilingus."
The attorneys argued that Judge Daniel Forgey refused their request to have him instruct the jury about the legal language regarding cunnilingus.
Likewise, Cercy's acquittals on first- and second-degree sexual assault meant that he could not be retried for third-degree sexual assault. The Fifth Amendment prohibits being tried twice for the same crime, which is known as double jeopardy. "Mr. Cercy cannot be reprosecuted for acquitted conduct," they wrote.
After District Attorney Mike Blonigen filed the amended charge about third-degree sexual assault after the first trial, the defense asked for a "bill of particulars" that would detail the elements of the alleged crime.
Blonigen objected to the need for one, didn't file one and Forgey agreed there was no need to do so, which Sandefer and Mackey wrote put them at a disadvantage. "Neither before trial nor at trial was the defense afforded any certainty as to the alleged sex act on which the State intended to prove its case."
The defense also wanted the court to require the jury to specify in writing the specific act that Cercy performed, but the judge turned down that request, too.
Blonigen responded that the double jeopardy assertion has already been argued and rejected by the court.
He also disputed the assertion as "irrelevant and untrue" that there was no evidence of sexual contact other than cunnilingus.
The evidence presented during the trial described several types of sexual contact, Blonigen wrote.
The verdict form requested by Cercy's attorneys has only been required when alternative elements are submitted to a jury. In this case, Blonigen wrote, "the jury had to decide whether sexual contact occurred in a single count."
The prosecution provided the jury sufficient evidence of different forms of sexual contact, he wrote.
Forgey agreed, and dismissed Cercy's request on Dec. 21.
A sentencing date has not been set for Cercy, according to the Natrona County Clerk of District Court.
Cercy, who remains in custody, faces a prison term of up to 15 years.
More From My Country 95.5