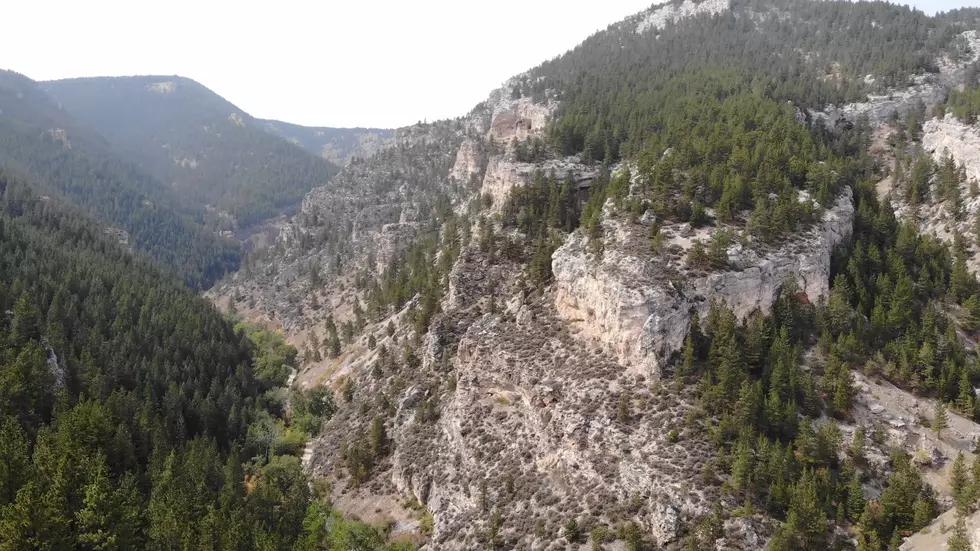 New Drone Video Shows the Beauty of Mysterious Crazy Woman Canyon
Jimmy In The Wild via YouTube
We see drone video all the time. Thanks to the fact that we are home to Devil's Tower, the Tetons and Yellowstone, new video appears of our landmarks every day. What we don't see every day is new video of some of our local scenic areas like Crazy Woman Canyon, but that's what I've found today.
Jimmy in the Wild just took his DJI Mavic Air to Crazy Woman Canyon and captured this very pretty sky view of the area.
Along with the video, he dropped a link to a neat story that Only In Your State did a few years ago about how Crazy Woman Canyon got its name. If you're not familiar, the two legends include an Indian woman left by herself to live alone who goes "crazy" or a pioneer that witnessed the killing of her family and lost her mind.
If you're new to the area and have never been there, Crazy Woman Canyon is an easy weekend day trip from Casper.
There's a lot of love on TripAdvisor for Crazy Woman Canyon. Other than the dirt roads that some people aren't fans of, it's nearly all 5-star rated.
Very much appreciate Jimmy in the Wild for sharing his new drone perspective of that part of Wyoming. It's highly underrated and right in our backyard.
Enter your number to get our free mobile app
MUST SEE: 7 Wyoming Waterfalls Worth a Road Trip
More From My Country 95.5