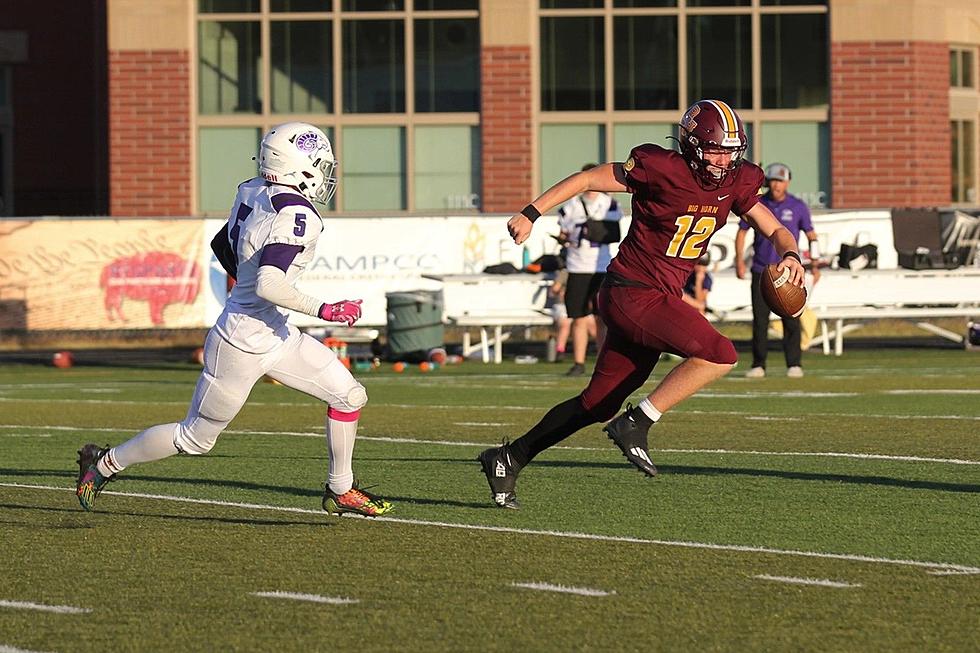 PhotoFest! Big Horn Rolls Glenrock to Improve to 2-1
Photo Courtesy: Annette Johnson
Defending 2A champion Big Horn started the football season with a 5-point loss to Lovell but has come back with a pair of big wins over Upton-Sundance and Glenrock. The Rams had their with Glenrock on Friday as they pretty much put the game away in the first half.
Big Horn put 14 points on the board in the 1st quarter as Cruz Hernandex galloped 19 yards to the end zone and that was followed by a TD catch from Caleb Gibson from Avon Barney that covered 20 yards to give the Rams a 14-point lead.
Big Horn kept their foot on the gas in the 2nd quarter as Barney found Gibson again for a TD that went from 23 yards out. Drew Heermann added a 13-yard run to the end zone and the special teams joined the party as Gavin Stafford returned a punt for a touchdown. The Ram defense notched a safety and led 37-0 at halftime,
Glenroock did manage to score a couple of touchdowns in the 2nd half, one by JD Holman on a 56-yard fumble return and the other was a 16-yard connection from Brady Dona to Joseph Gonzoles. That was not nearly enough as the Herders dropped to 0-3 with a 53-14 defeat.
Glenrock will host Wheatland this week and Big Horn at 2-1 will be on the road at Torrington. We have some sensational photos of this game courtesy of Annette Johnson and they can be located in our gallery below.
Big Horn-Glenrock Football
Big Horn-Glenrock Football
More From My Country 95.5