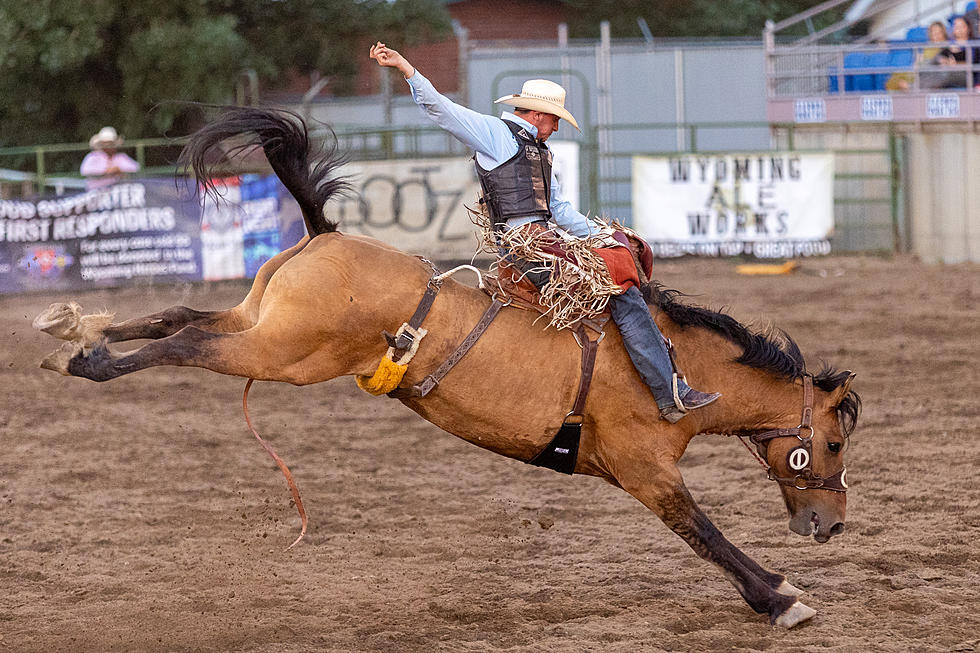 Photos: Central Wyoming Rodeo-Thursday
Photo Courtesy: Libby Ngo
The PRCA Central Wyoming Rodeo continued on Thursday night in Casper with great weather and some fantastic efforts from the contestants. In the bull riding, Trevor Reiste of Linden, Iowa posted an 89.5 to take the lead while Australian cowboy Damian Brennan had an 86.5 in the saddle bronc to assume first place. It was a struggle for other cowboys as Buffalo native Cole Reiner had a no score in the bareback as he was a half-second shy of the required 8 seconds. He won the CWFR last year and finished last season ranked 7th in the world.
In the team roping, Casper's Carson and Kellan Johnson are sitting 5th with a time of 5.8. The top 12 in each event qualify for the short go on Saturday at the Central Wyoming Fairgrounds and Friday is the last chance to get the finals.
Once again we have some great photos of the rodeo, compliments of Libby Ngo and they can be found in our gallery below. Enjoy!
Central Wyoming Rodeo-Thursday
Central Wyoming Rodeo-Thursday
More From My Country 95.5