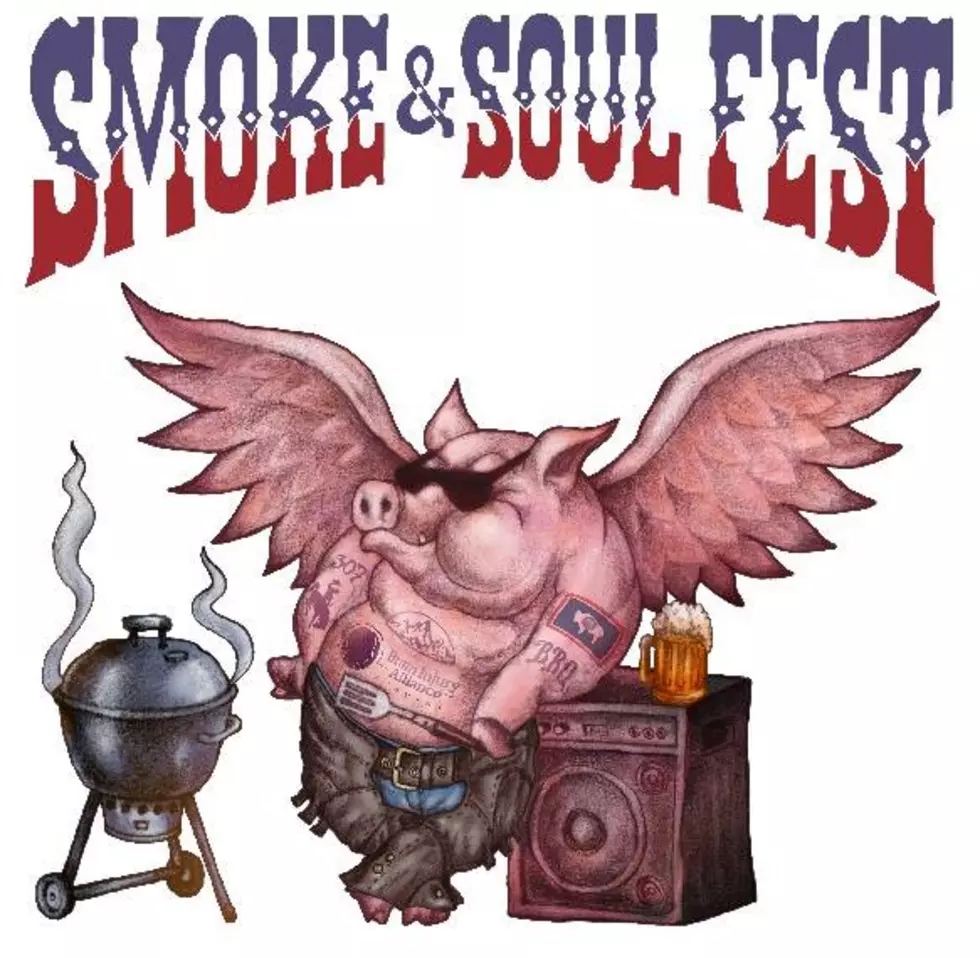 Regions Top BBQ Teams Are Coming to Casper this Weekend
Brain Injury Alliance
Fans of barbecue, I mean REAL barbecue, will delight in this weekends Smoke and Soul BBQ Competition and Music Festival.  This event is a first for Wyoming as Casper will be hosting the states first Kansas City BBQ Society sanctioned event and Rocky Mountain Cup points event.
The Brain Injury Alliance of Wyoming is hosting the Smoke & Soul Fest event with competitors competing for a share of the $8,000 purse.
BBQ fans are invited to join in the fun with a meet and greet, Captains meeting and Calcutta on Friday night (Sept. 22nd) from 5p - 8pm at the Office Bar and Grille.  Then on Saturday, come downtown to the Yellowstone Garage starting at 11am for Music, Food and Fun.
Teams will fire up their grills on Saturday morning and you won't want to miss the BBQ sights, smells and all of the great food with tasting passes for $15 per person.  Tasting is first come first served and pass purchasers will also get three votes to use in the peoples choice competition.
Smoke and Soul competitors will present all competition meats for inspection on Friday night and then will being allowed to marinade and prepare to smoke and grill them beginning at 5 am on Saturday morning. All competitors will then prepare their best Pork, Chicken, Ribs and Brisket offerings for judging and show off their BBQ skills.
Once the teams have submitted their entries to the judges, the community will then get a chance to taste some mouthwatering BBQ at the Yellowstone Garage at the tasting tent beginning around 2:00 pm.
Kids will be getting into the action as well.  Some of the area's best kid grill masters will get a chance to show their BBQ skills during the Kids Que competition beginning on Saturday morning.  Kids Que Registration is $25 and all materials, grill, charcoal and meat (hamburger) are provided.  Kids can still sign up to compete in one of 3 different age groups.
Stick around for the Smoke and Soul awards at 4:30 pm and enjoy live music all day, vendors, and be sure to cast your people's choice votes in the tasting tent.
22 Teams have already registered for this weekends competition including the following:
Smokin Hot Butts Competition BBQ
You Que'd Me All Night Long
Honeyman BBQ
Lost Weekend Grill
Bracken Racks BBQ
Smoked N Tender
B-S BBQ Outlaws
Unruly Smokers
Scrum Down Smokers
Swine & Stein
Sweet Whiskey
Papa's Pit Crew
Lefty's BBQ
Burning Bush BBQ
Pokes Smokin' Vittles
Utah BBQ Company
Parrothead Smokers
Rocket Boys Pyro
Last Call Heros BBQ
Jo-Bawb's BBQ
This is an event you won't want to miss!
More From My Country 95.5