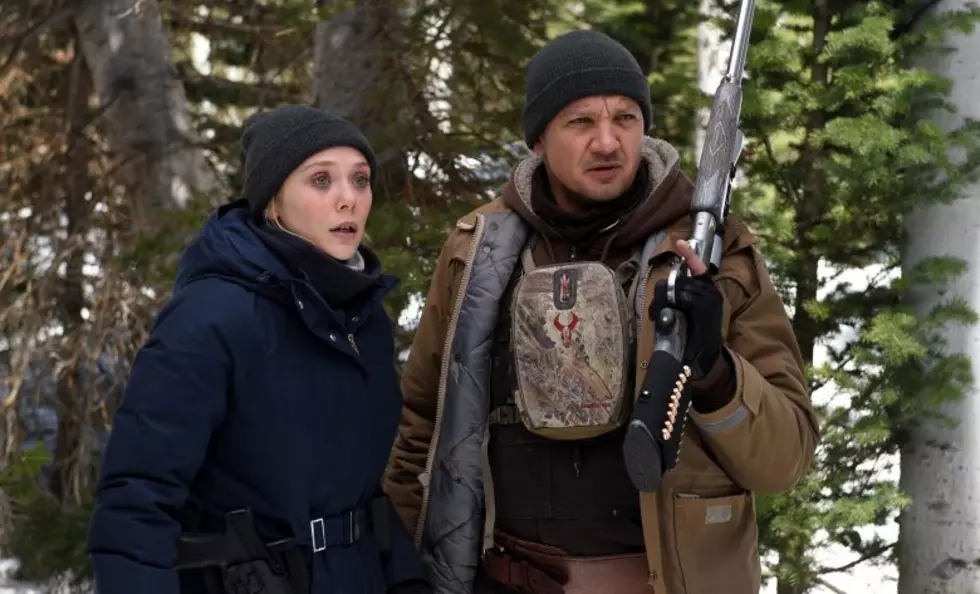 Review Of Wyoming-Based Movie 'Wind River' [Opinion]
The Weinstein Company
A few days ago I had the opportunity to catch 'Wind River,' in a theater actually on the Wind River Indian Reservation.
After letting the film soak in and thinking about it for a few weeks, I have a few general thoughts on this Wyoming-based drama.
'Wind River' follows the story of wildlife tracker Cory Lambert, who discovers the body of a teenage girl on the reservation. The death is ruled a homicide by the FBI and a dramatic investigation ensues.
Though most of the film was shot in the Park City, Utah area, it does accurately portray Wyoming scenery and winter. The film has grossed over 23 million dollars and is still showing in select theaters through the United States.
It stars Jeremy Renner, Elizabeth Olsen, and Gil Birmingham. The movie gained traction after a successful showing at the Sundance Film Festival. It currently has a 93% audience rating and 86 percent critic rating on Rotten Tomatoes. 
In no way do I claim to be an expert on cinema, but I try to see a handful of top-rated movies each year. While I am biased because I grew up on the Wind River Indian Reservation, I think in any setting this would be one of my favorite movies so far this year. This is not a feel good, easy-going movie. It's full of drama, violence, and heartbreaking situations. It is, however, extremely well done and a learning experience.
One YouTuber commented on the video of the official 'Wind River' trailer, "It's about the journey, not the destination." Which I couldn't agree more with. While there is a resolution, you won't leave the theater feeling uplifted about the story.
Prepare yourself for heaviness and fantastic cinematography, and if you haven't, go catch 'Wind River.'
More From My Country 95.5