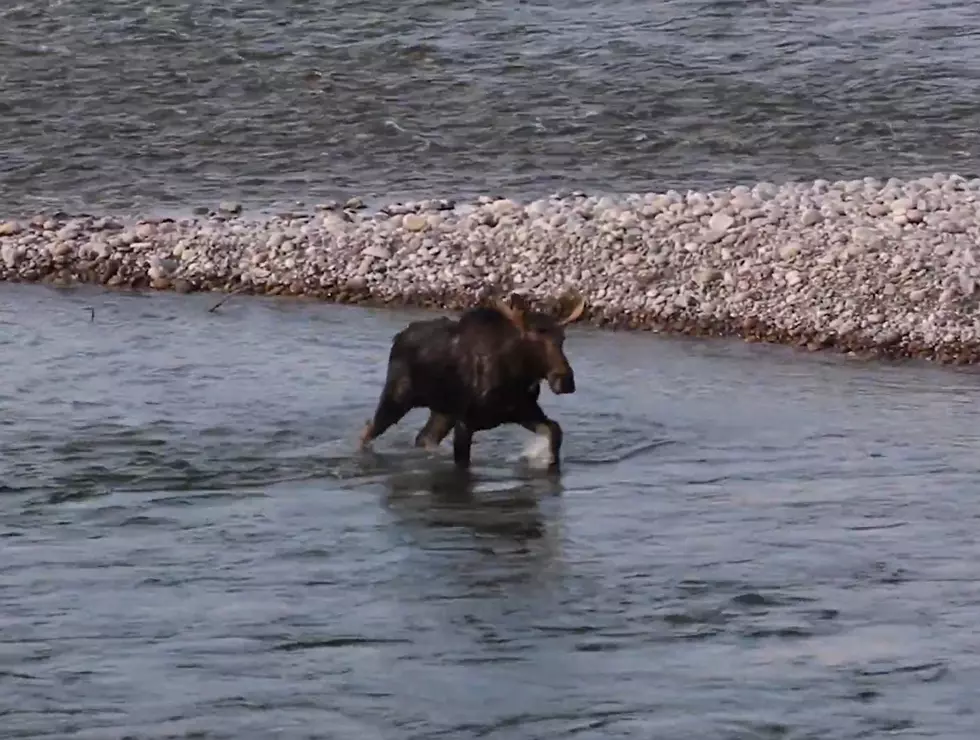 Snake River is No Match for a Bull Moose Chasing a Moose Cow
Wyoming Game and Fish Department via YouTube
What would a bull moose be willing to do for a moose cow? Anything and a new video proves that includes swimming across the Snake River.
Wyoming Game and Fish shared this special moose moment just a few days ago. They said (and I quote) "A young bull moose swims across the Snake River to follow a cow moose that had just done the same thing."
There's another viral video of a moose who appears to be running on water...for love.
This reminded me of a story that National Geographic did a while back about how adept moose are in water. They said that not only can moose swim miles at a time, but can also go submarine when needed. Imagine that you're swimming in a river and suddenly a moose emerges from the depths. That would get your adrenaline going big time.
This time of year especially you're likely to see bull moose performing feats of extraordinary strength as we're right in the middle of rutting season where these bulls are seeking a mate as Outdoor Canada documents. That will continue for another couple of weeks before our weather potentially turns gnarly.
Rutting activity is one of the reasons why nature in Wyoming gets even better this time of year. Moose, elk and deer are seeking companionship and we get to witness the lengths they'll go to in instances like this.
Enter your number to get our free mobile app
MUST SEE: John Dutton's Yellowstone Ranch is Real and Here are 12 Pics
MUST SEE: John Dutton's Yellowstone Ranch is Real and Here are 12 Pics
More From My Country 95.5