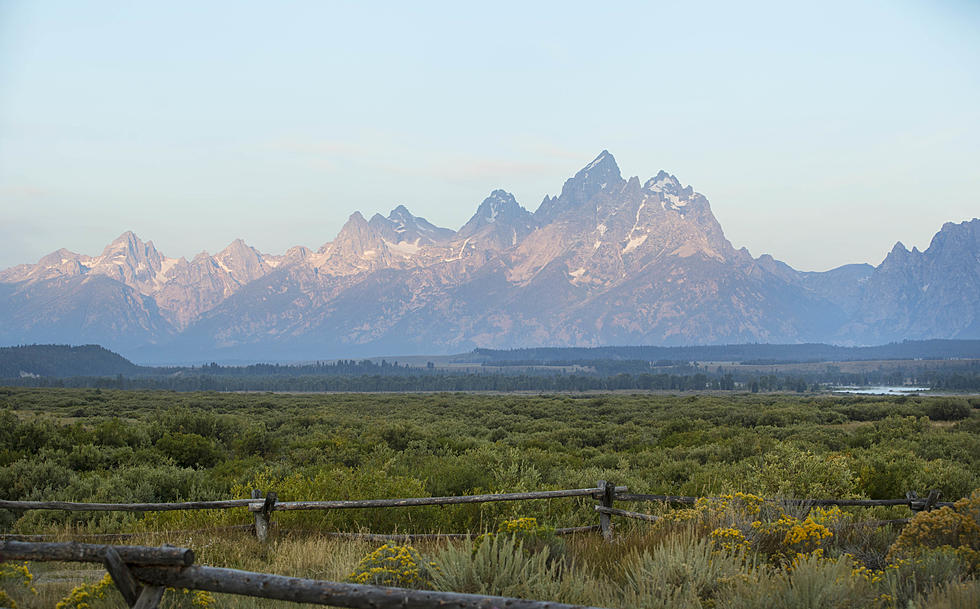 Here Is Your 'Who's Who' of Wyoming's Richest County
George Frey, Getty Images
There are a lot of rich people in Jackson Hole, Teton County Wyoming.
Let's take a look at who are the richest and/or most prominent and how they go their money or fame.
This is the shortlist.
Some of these people you have heard of before. Others have amassed a lot of wealth and power, but you probably don't know their name.
Below is the 2023 short list of famous people and big money.
Just one on the list is not actually in Wyoming, but as you'll see, he is close enough and rich and powerful enough to make this list.
Have you ever heard of this guy? You know is work, even if you have never heard his name.
Thomas Tull is an American billionaire businessman, entrepreneur, and film producer. He is the former chairman and chief executive officer (CEO) of Legendary Entertainment. Tull is the founder of Tulco LLC, an investment holding company that uses artificial intelligence and other technologies to guide investing.
Jimmy Kimmel lives in Swan Valley. The television host, comedian, writer, and producer. He is the host and executive producer of Jimmy Kimmel Live!, a late-night talk show which premiered on ABC on January 26, 2003.
Harrison Ford lives in Jackson. The  Actor has been a leading man in films of several genres and is regarded as an American cultural icon. His films have grossed more than $5.4 billion in North America and more than $9.3 billion worldwide, making him the seventh-highest-grossing actor in North America.
Steve Young lives in Star Valley. Jon Steven Young is an American former professional football player who was a quarterback in the National Football League (NFL) for 15 seasons, primarily with the San Francisco 49ers. He also played for the Tampa Bay Buccaneers. Prior to his NFL career, he was a member of the Los Angeles Express in the United States Football League (USFL) for two seasons. Young played college football for Brigham Young University (BYU), setting school and NCAA records en route to being runner-up for the 1983 Heisman Trophy. (Wikipedia).
Robert Riggle is an American actor, comedian, and retired United States Marine Officer. Riggle is known for his work as a correspondent on Comedy Central's The Daily Show from 2006 to 2008; as a cast member on the NBC sketch comedy series Saturday Night Live from 2004 to 2005; as the recurring character Gil Thorpe on the 20th Television sitcom Modern Family from 2013 to 2019; and for his comedic roles in films such as Talladega Nights: The Ballad of Ricky Bobby (2006), The Hangover (2009), Furry Vengeance (2010), Larry Crowne (2011), Dumb and Dumber To (2014), Absolutely Anything (2015) and Night School (2018). He has also co-starred in the Adult Swim comedy-action series NTSF:SD:SUV::. In 2012, he replaced Frank Caliendo for the comedy skit and prognostication portions of Fox NFL Sunday. Riggle currently co-hosts the miniature golf game show series Holey Moley with Joe Tessitore on ABC. (Wikipedia).
Coach Bobby Knight. Mr. Knight is an American former basketball coach. Nicknamed "the General", Knight won 902 NCAA Division I men's college basketball games, a record at the time of his retirement.
Joe Ricketts is an American businessman and philanthropist. He is the founder, former CEO, and former chairman of TD Ameritrade. He has a net worth of US$2.7 billion as of 2019 according to Forbes.
YEAH, there are a lot of successful people living in Teton County.
Most of them want to get away from the big city and enjoy one of the best views in North America, and they can afford to do it.
The Largest Gun, Saddle & Oddity Museum In Wyoming
The old west is preserved with the largest collection of guns, saddles and rare western oddities at King's Saddlery & Museum in downtown Sheridan, Wyoming.
Old Medicine Of The Chugwater Wyoming Drugstore
If you visit the tiny town of Chugwater Wyoming you'll find the newly restored Soda Fountain.
In fact it's Wyoming's oldest soda fountain and malt shot.
It's always worth stopping in for breakfast or lunch, or maybe a shake or malt.
The place was a drug store and soda fountain for the longest time.
Back then soda was actually used to cure an upset stomach.
So what sort of old medicines were left behind by Chugwater's last pharmacist?
It turns out, some of them are on display.
More From My Country 95.5