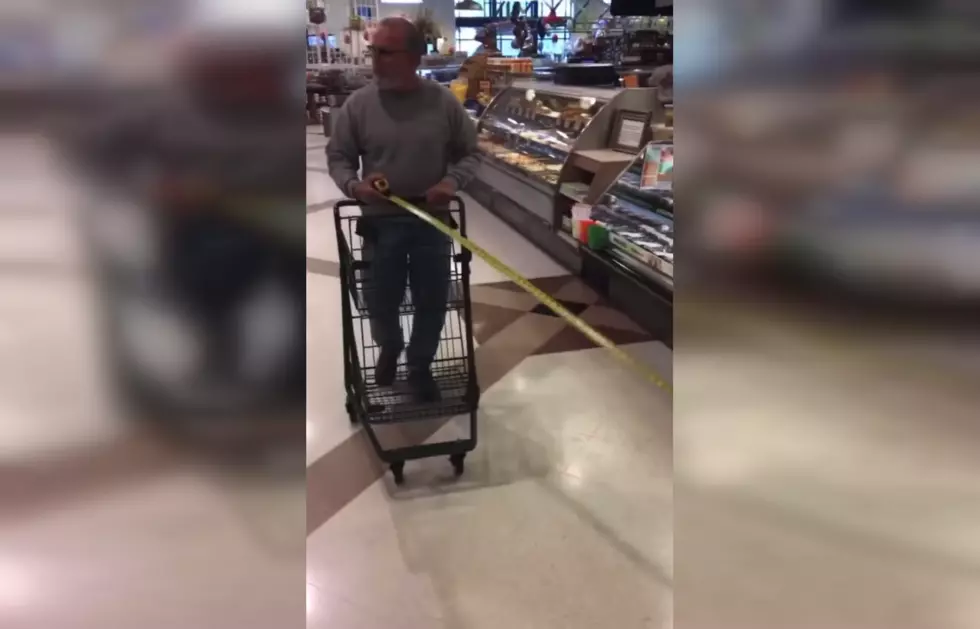 This Guy Maybe Perfected Social Distancing Grocery Shopping
Chris Perry via Facebook
Trying to grocery shop in this era can be a challenge. One guy may have perfected this errand with the help of a tape measure.
Wise guy Chris Perry shared this short video on his Facebook page showing how he makes sure everyone stays at least 6 feet away from him.
It's hard to argue with that kind of logic. It makes me wonder if Chris is a carpenter since it's not easy to find a decent one that you can hold like this without the measure falling to the floor.
In all seriousness, the CDC has recommended that you do maintain at least a 6 foot separation from others. I've even seen some experts that think you need to distance yourself even more than that. USA Today mentioned that MIT thinks 27 feet is needed. They don't mention using a tape measure, but since this video has now been viewed like a zillion times, maybe they'll consider this a must-have on your tool belt.
Enter your number to get our free mobile app
15 Things I Am Looking Forward To NOT Doing After Coronavirus Quarantine
More From My Country 95.5