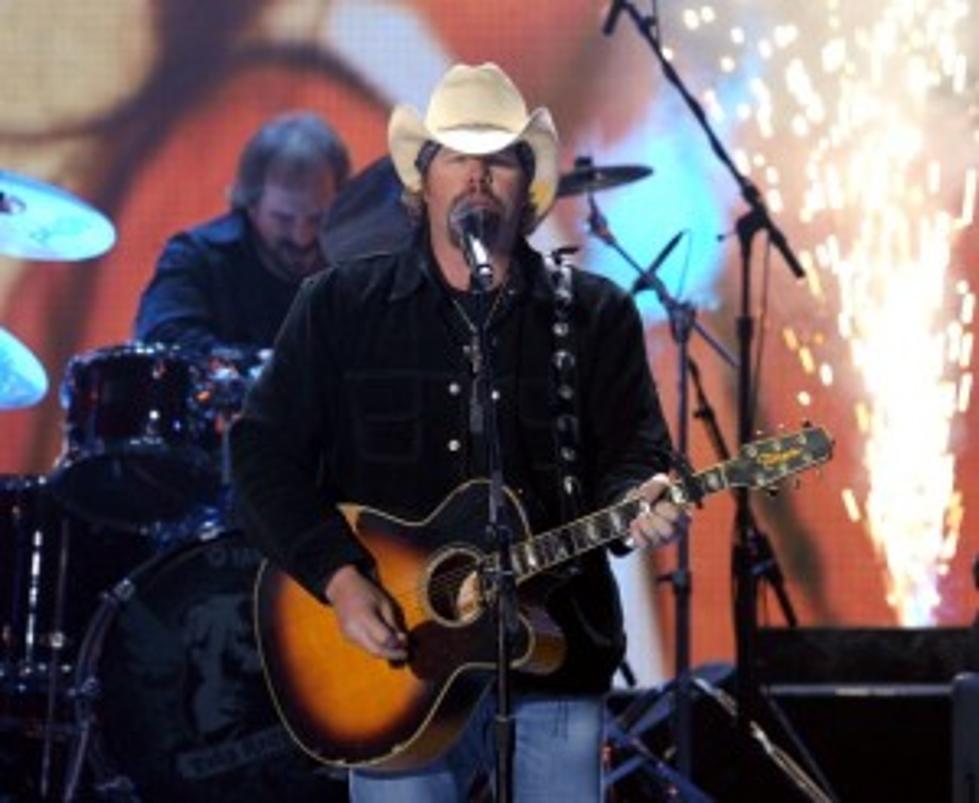 Toby Or Not Toby…That Is The Question
Kevin Winter, Getty Images
If you're like me, you can't get enough money, or...Toby Keith.  Well, while we continue to wait for our winning lottery numbers to show, we'll take some Toby.
March 8th will be the release date for Toby Keith's, "10."  It's a compilation DVD that features the artist's most entertaining and engaging videos.  And if there's anything we know about Toby Keith, it's that he makes a great video.
This release comes on the heels of Toby getting presented with the "Video Visionary" award at December's American Country Awards on FOX.
"10" is also significant because that is the amount of awards that Toby Keith has won for his videos.
Here's what you get:
1)  Should've Been A Cowboy
2)  How Do You Like Me Now?!
3)  Courtesy Of The Red, White, And Blue (The Angry American)
4)  Beer For My Horses (Toby Keith & Willie Nelson)
7)  As Good As I Once Was
More From My Country 95.5