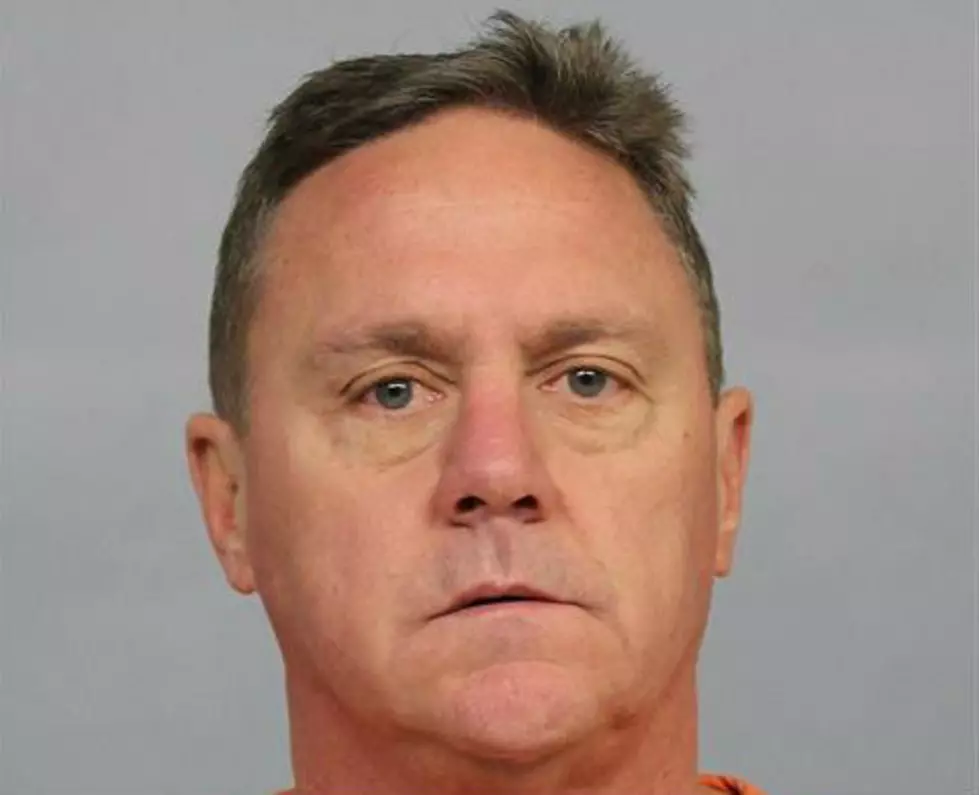 Tony Cercy Sentencing Set for Wednesday; Up to 15 Years in Prison Possible
Natrona County Sheriff's Office
Former Casper businessman and convicted sex offender Tony Cercy will learn Wednesday what, if any, prison time he will receive for sexually assaulting a woman 20 months ago.
The former owner of Power Service in Mills could receive up to 15 years in prison.
Cercy, convicted of third-degree sexual assault by a jury in November, will hear the sentence handed down by Natrona County District Court Judge Daniel Forgey at the end of a three-and-a-half hour hearing set to begin at 10 a.m. in the Townsend Justice Center.
After the verdict at the Hot Springs County Court House in Thermopolis, Forgey ordered Cercy immediately taken into custody.
Forgey also ordered a presentence investigation, which was filed with the court at the end of January. Presentence investigations delve into a defendant's prior criminal history and other aspects of their life. They are not public. However, insights into their contents and conclusions may be discussed in open court by the attorneys.
Sentencing hearings often include the prosecution and defense discussing the content and conclusions of the presentence investigations; victim impact statements; testimony from friends of the victim; and testimony from friends of the defendant.
The defendant also has the opportunity to speak before the judge hands down the sentence.
It is also possible the prosecution or defense will submit other motions to the court at the beginning of the hearing.
Since the verdict, the defense -- Ian Sandefer of Casper, and Pamela Mackey and Jeffrey Pagliuca of Denver -- and the prosecution -- former District Attorney Mike Blonigen who is a special prosecutor for this case -- have filed motions about the case and the imminent sentencing.
In December, Forgey rejected a motion to acquit Cercy.
His attorneys had renewed previous objections, arguing that Cercy was in effect acquitted of third-degree sexual assault (sexual contact without inflicting sexual intrusion) when a jury in Natrona County District Court found him not guilty in February of first-degree (rape) and second-degree sexual assault.
Likewise, Cercy's acquittals on first- and second-degree sexual assault meant that he could not be retried for third-degree sexual assault. The Fifth Amendment prohibits being tried twice for the same crime, which is known as double jeopardy, they wrote.
Blonigen responded the double jeopardy claim, along with other defense claims, had been argued and rejected by the court.
In January, new District Attorney Dan Itzen asked the court to appoint Blonigen as the special prosecutor for this and any future matters involving Cercy.
Cercy's attorneys responded that Blonigen is not longer employed by the State of Wyoming, he is now a private citizen, and as such is not allowed to see the presentence investigation.
Forgey granted Itzen's request.
On Feb. 8, Blonigen asked the court to allow Sonny Pilcher and another man to testify they saw Cercy allegedly assault a woman at the Rack's Gentleman's Club, which is owned by Pilcher.
Blonigen wrote Cercy was never charged with this alleged assault, but Wyoming law allows for such incidents to be presented during sentencing hearings.
Cercy's attorneys called that request another example to impugn his character, an attempt to turn the sentencing hearing into a disgraceful spectacle. Furthermore, Pilcher is a convicted felon, they wrote.
=====================================
The case began in June 2017, when the victim told a Natrona County Sheriff's investigator she, her boyfriend, friends and acquaintances arrived at Alcova Lake on the evening of Friday, June 23.
On Saturday evening, they went to another location and about 9:45 p.m. went to a residence on Cedar Drive North then owned by Cercy.
She said she went into the residence, passed out on the couch in the middle of the living room, and woke up to find Cercy performing oral sex. Nearly all of her clothing had been removed, she claimed, and Cercy was naked from the waist down, according to court records.
The alleged victim said he gave her a ride to a friend's place at the Alcova Trailer Park and threatened to kill her and himself, according to court records.
More From My Country 95.5