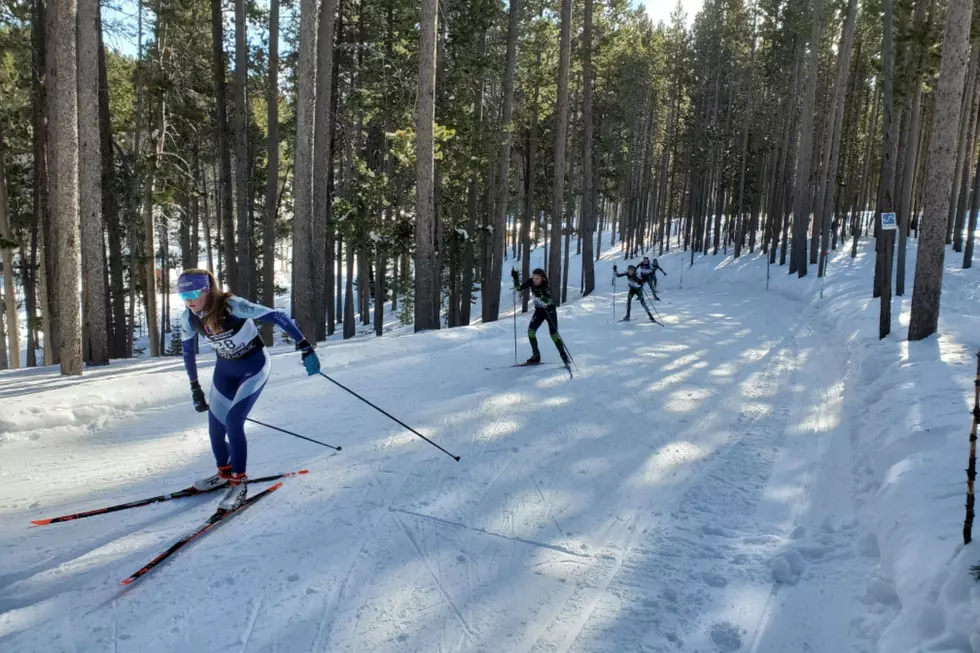 Wyoming High School Skiing Schedule and Results: Jan. 7-8, 2022
Frank Gambino, Townsquare Media
The high school skiing season was supposed to be full of competition this weekend, as both Nordic and Alpine skiing teams were scheduled to be in action.
All skiers and coaches are excited to see more snow around the Cowboy State, but Mother Nature isn't cooperating with the travel that's involved for alpine skiers. Nordic is still giving it a go on Casper Mountain.
Alpine Skiing - postponed a week
The downhill skiers were going to make their season debut at the Laramie Invite at Snowy Range Ski Area west of Laramie. It has now been postponed because the travel conditions are making it unsafe for everyone to reach Laramie for competition. 
The Laramie Invite is now set for next weekend, Jan. 14 and 15, 2022. 
Nordic Skiing - venue change 
The schedule for the Nordic season has shifted, as teams will head to Casper Mountain this weekend instead of Lander. With the first Casper race postponed from Dec. 10 and 11, 2021 to next weekend, Jan. 14 and 15, 2022, the Nordic skiers will race on Casper Mountain back-to-back weekends, this one and next week, as well.
Friday and Saturday will be the Jacobson Memorial. This will be the second event of the season following the Cody Invite that took place before the holiday break. 
Friday will be a skate Team Sprint, where two skiers will alternate 1km runs three times. Thus, each skier covers 3km. That is set for a 1 p.m. start. 
On Saturday, it's a 5km classic beginning at 10 a.m. 
The schools competing this weekend are Cody/Sheridan, Jackson, Kelly Walsh, Lander, Laramie, Natrona County, and Pinedale. 
All the skiing will be on the Casper Mountain Winter Nordic Trails. 
Wyoming Restaurants Featured on Diners, Drive-Ins and Dives
It's hard not to take this a little personally.
Guy Fieri
of the Food Network's
Diners, Drive-Ins, and Dives
has visited the Cowboy State a few times. Yet each time he stays close to
Jackson
. The show takes us on a culinary voyage across the U.S, but he's never stopped in Cheyenne, Casper, or even Chugwater.
More From My Country 95.5