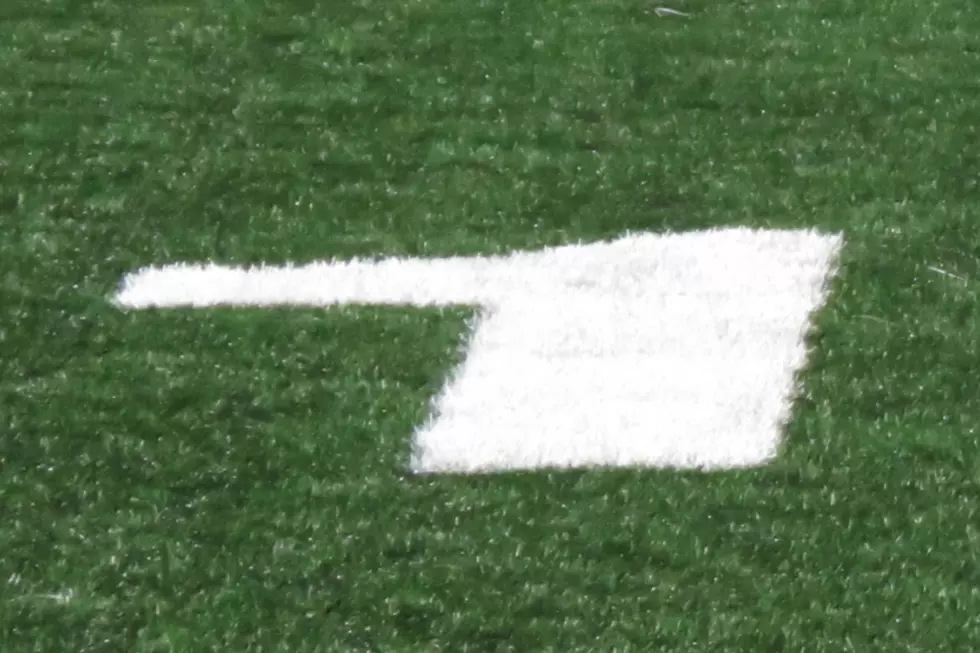 2021 Wyoming High School Football First Round Playoff Schedule
David Settle, WyoPreps.com
After eight or nine weeks of football games, it's time to start the big tournament that will conclude with five state champions crowned on Nov. 12 and 13, 2021, in Laramie.
Here are the 20 first-round or quarterfinal playoff games for Wyoming high school football. All games will take place on Friday, Oct. 29 unless schools mutually agree to move the date. The seed number is in parentheses. Home teams are listed first.
CLASS 1A-6 MAN:
(1W) Little Snake River vs. (4E) Kaycee, 2 p.m.
(2E) Midwest vs. (3W) Meeteetse, 5:30 p.m.
(2W) Encampment vs. (3E) Guernsey-Sunrise, 1 p.m.
(1E) Hulett vs. (4W) Dubois, noon
CLASS 1A-9 MAN:
(1W) Shoshoni vs. (4E) Wright, 5 p.m.
(2E) Lusk vs. (3W) Wind River, 6 p.m.
(2W) Rocky Mountain vs. (3E) Southeast, 6 p.m.
(1E) Pine Bluffs vs. (4W) Riverside, 2 p.m.
CLASS 2A:
(1W) Lyman vs. (4E) Big Horn, 1 p.m.
(2E) Wheatland vs. (3W) Big Piney, 7 p.m.
(2W) Lovell vs. (3E) Upton-Sundance, 6 p.m.
(1E) Torrington vs. (4W) Cokeville, 6 p.m.
CLASS 3A:
(1W) Cody vs. (4E) Worland, 6 p.m.
(2E) Lander vs. (3W) Star Valley, 5 p.m.
(2W) Jackson vs. (3E) Buffalo, 3 p.m.
(1E) Douglas vs. (4W) Powell, 6 p.m.
CLASS 4A:
(1) Sheridan vs. (8) Central, 6 p.m.
(4) Natrona County vs. (5) Thunder Basin, 6 p.m.
(3) Cheyenne East vs. (6) Campbell County, 6 p.m.
(2) Rock Springs vs. (7) Kelly Walsh, 6 p.m.
Just The Facts: Size Doesn't Matter For Wyoming's War Memorial Stadium
Did you know it would take the populations of
Gillette
(32,857),
Laramie
(32,381),
Rock Springs
(23,319),
Sheridan
(17,844) and Wright (1,200) to create a sellout inside Michigan's famed 107,601-seat
Big House
, the largest college football stadium in the nation?
For those of you not familiar with the
Cowboy State
, those are Wyoming's third through sixth most inhabited cities, along with the small mining town in Campbell County.
- Just The Facts: Size Doesn't Matter For Wyoming's War Memorial Stadium
More From My Country 95.5