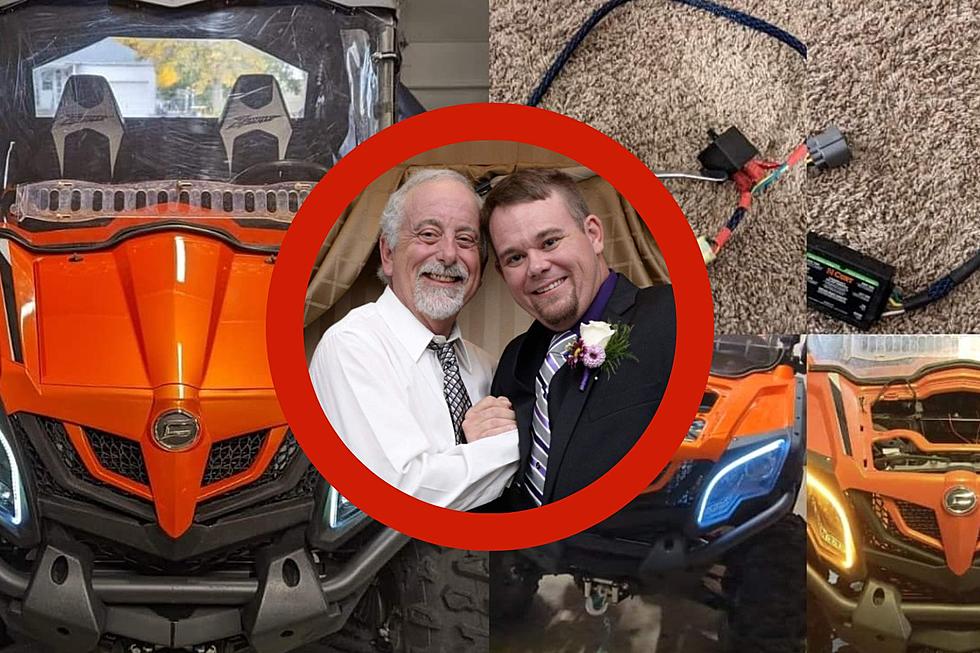 A Cool Wyoming Father/Son Duo Helped Me And Other's On YouTube
Jonathan Cook/ J and K harnesses
Last summer I purchased a CF Moto side by side from Casper Mountain Motor Sports and love the fact that I was able to register it, drive it to work, or the store, or up Casper mountain, or just out for a drive. Wyoming is one of the friendliest side by side/ ATV states in the country. (Just another great reason to live here).
As soon as I purchased by side by side, I started looking at options I could add to make it even more safe than it already was.
It already had headlights and taillights, both required to be street legal, but didn't have turn signals. After driving a vehicle, for most people, the natural reaction when you're going to turn is to hit the turn signal lever. Even though my side by side didn't have turn signals, I always reached for the lever.
If you've ever attempted to add something like turn signals to your side by side, you know it can be quite the pain in the backside. Cut here, splice there, drill over here and over there, run a wire all the way down yonder, then hope it works. It's not the easiest thing to do.
Like most people would do, l turned to good ol' YouTube to find the easiest, quickest and least expensive way to wire them up. After watching a couple videos, I clicked on one that ended up being the coolest YouTube link I found.
A father and son duo named Kelly and Jonathan Cook, both also had CF Moto side by sides and were having the same issue I was, the turn signal wiring dilemma.
It just so happens that Kelly and Jonathan, enjoy spending time together doing some tinkering. Over the course of a couple years, they made changes, upgrades and were able to figure out the turn signal issue. They put so much time and effort into it, they created their own turn signal wiring harness for the CF Moto.
That's when J & K Harnesses began. You can check them out on Facebook or YouTube. 
Father and son, doing father and son things. Spending time together helping others, like me, with headache relief and putting together a 'plug n play' turn signal harness. This harness is so well thought out, that when installed, it doesn't affect the warranty.
After seeing their instructional video, I sent an email to get the ball rolling to find out how I could get one. It wasn't long after that, when Jonathan sent an email back with all the details.
The next part of the story is what really shocked me and was a 'small world' moment.
After going back n forth with Jonathan on email, I noticed in the video that their side by side was registered in Wyoming...not just anywhere in Wyoming, but Converse County, WY.
Yep, Jonathan and his dad are Wyomingites that are making life easier for people all over the world. That's about as Wyoming as Wyoming can be, right? Jonathan lives in Douglas and his dad lives in Wheatland, they spend hours together sitting around a table, father and son, making harnesses for other people.
After meeting up with Jonathan, he told me they've been shipping their 'after market' J & K Harnesses all over the U.S. and as far as Australia, but I was the first person in Wyoming to get one.
Big thanks to J & K Harnesses, not only for making my life easier, but for showing the world that Wyoming is here to help and setting an example that family time is still important.
Check out the instructional videos they made about installing the harnesses. If you need one, reach out to them. jandkharnesses@gmail.com
Explore Wyoming's Medicine Bow National Forest
9 Tips For A Great Wyoming Road Trip
More From My Country 95.5