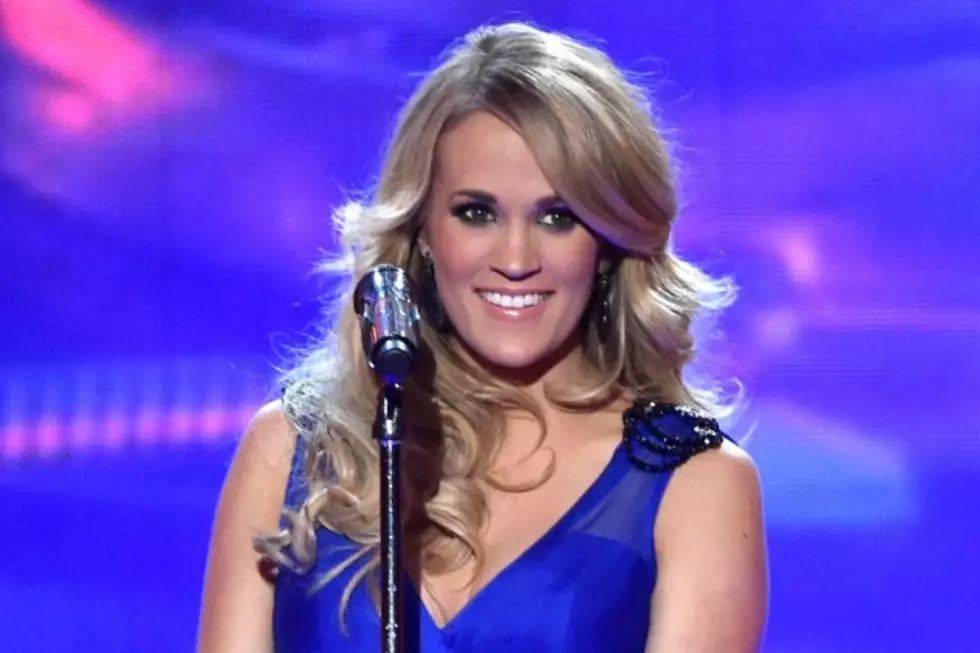 Carrie Underwood Jumps in to Help Heal Police Dog
Kevin Winter, Getty Images
A dog may be man's best friend, but Carrie Underwood may just be a dog's best friend. The country star has donated an autographed guitar to help pay the medical bills for a K-9 officer in her hometown of Checotah, Oklahoma.
According to the Muskogee Phoenix, Underwood gave the signed guitar in support of Gino, a track, apprehension and narcotics detection dog in the McIntosh County Sheriff's Department. In December, Gino went to the vet for a simple ear surgery and teeth cleaning when his pre-op blood work revealed he had heart worms from a mosquito bite that summer.
"We've been going to vets for months, and we'll be done with treatment in May," says Gino's police partner and owner, Kevin Branscum. "Treatment includes pills and injections. We started a pill which he has to take for 30 days, and he has 120 pills to take."
Other than the pill regimen, Gino also has to have three medical injections starting in March. Branscum says he's already spent over $4,000 to care for the police dog. Since Gino is privately owned, the sheriff's department can't help with his increasing medical bills. But as the community of Checotah has learned his story, they have rallied around Gino and Branscum to provide support. And that includes their most famous resident.
When Underwood heard Gino and Branscum's story, she sprang into action to help the ailing pup. The "Something in the Water" singer donated two guitars — one specifically for Gino's medical bills and one for the Eufaula Fire Department to help raise even more funds.
"I'm grateful," says Branscum, who's been teamed up with Gino since 2012. "There's really no words for it. It's awesome. Being that she's from around here makes it even that much more special. I was definitely surprised."
Branscum may have been surprised, but for anyone who knows Underwood, this is just another example of her love and advocacy for the animal kingdom. In 2011, she funded the establishment of an animal shelter in her hometown, and last January, she posted a hilarious Vine video about getting poop on her shoulder while volunteering.
See Pics of the Cutest Pets in Country Music!