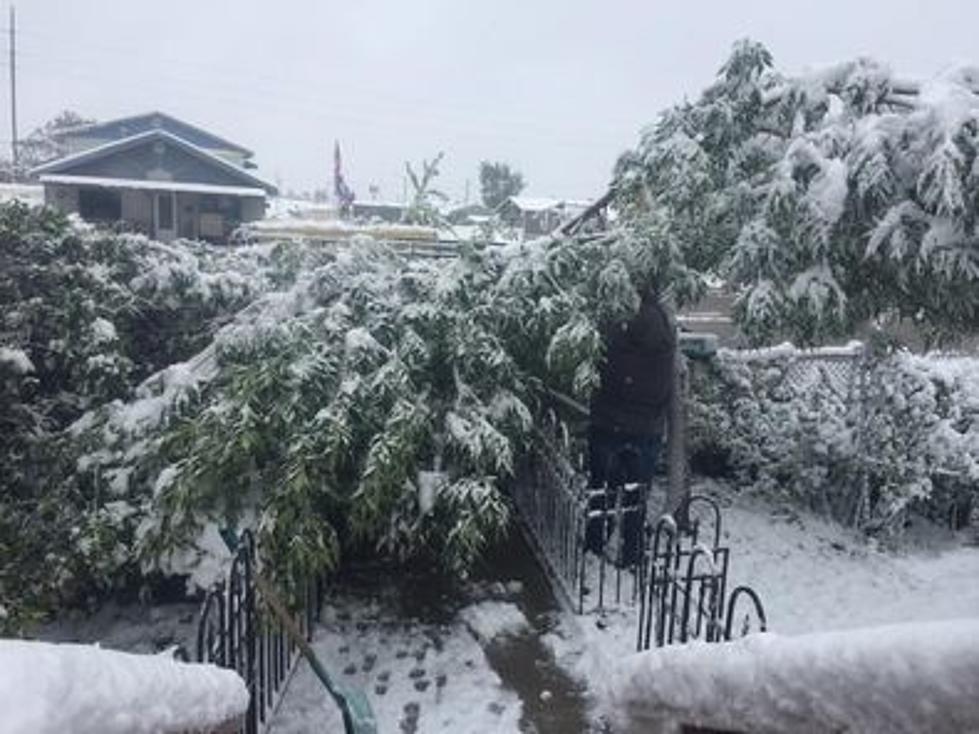 Casperites Share Pictures Of Record Breaking Labor Day Snowstorm
Kathy Birkle
Snow in September in Wyoming is to be expected.
If you're a hunter you actually enjoy seeing it, because it means the Elk will be coming out of the high country.
For the rest of us though, this early September snow came too soon...a mere 48 hours after 90-degree temperatures.
But, a little flurry or "skiff" of snow would have been fine, what Casper received instead was record-breaking.
Casper, Wyoming, picked up 2.3 inches of snow on Labor Day, leapfrogging by one day their previous record earliest measurable snow from Sept. 8, 1962.
Here are some of your pictures of the Labor Day snowstorm you shared with us.
Labor Day Snowstorm Casper WY, 2020
So many of you shared pictures of your snowy views that we couldn't keep up with them all.
Here is a look at ALL of the pictures that you shard with us.
Do you have more pictures to share with us?
Send them to us using the My Country Mobile App.
Enter your number to get our free mobile app
15 Things Every 90s Kid in Casper Totally Remembers Doing
More From My Country 95.5