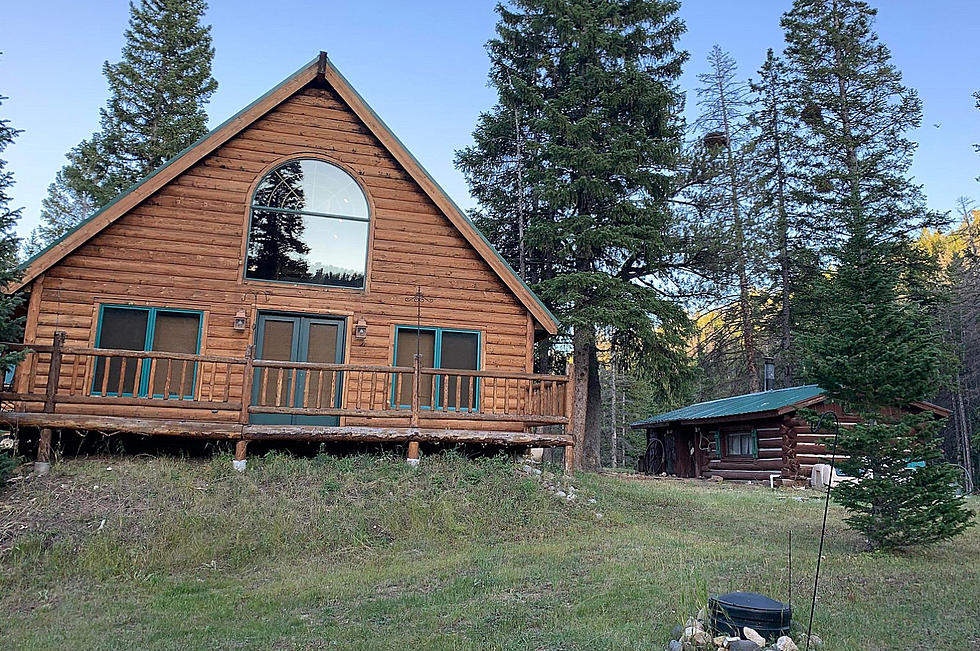 Check Out this Dreamy Log Cabin Available in Dubois, Wyoming
Ree Beavers, Wind River Property Group LLC via Zillow
I am a Wyoming log cabin expert or at least that's what I tell my wife. Even if that might be a slight exaggeration, I do know a log cabin beauty when I see one and that's how I'd describe this home now available in Dubois, Wyoming.
I found this spectacular piece of log cabin goodness on Zillow. According to the listing, it's a 2-bed, 1-bath located at 84 Porcupine Drive in Dubois, Wyoming.
Zillow says this is located on Union Pass mountain. That places this property firmly in the beauty of the Wind River mountain range. Sign me up for that.
As you can see in the pics, there are some really sweet living areas and the porch has a view to die for. Ah, I can practically smell the sweet Wyoming wind blowing in my huge nostrils as I sit out there. Hey, I can dream.
One slight hurdle is my banker (let's pretend I have one) would probably chuckle if I were to ask for the money needed to land this spectacular log cabin as the current asking price is $435,000. But, there's no doubt to me that it's worth every penny.
More From My Country 95.5