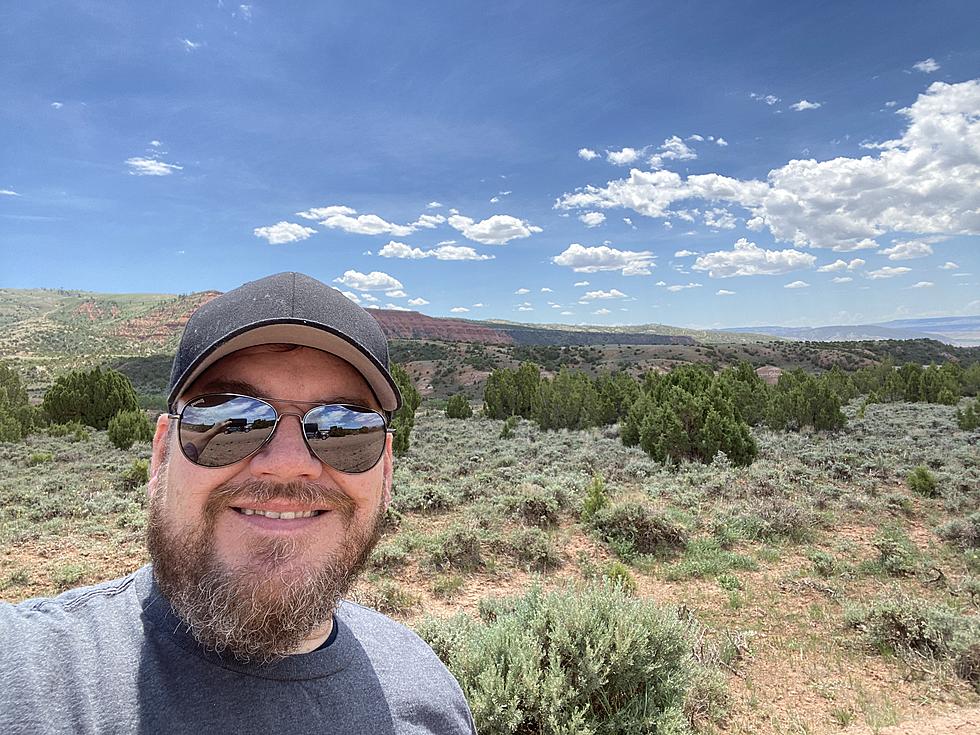 Drew is New: The Exploration of Casper Begins
Drew Kirby, Townsquare Media
One of my favorite parts of moving to a new area is exploring and finding all of the hidden treasures. My first week in Casper has been excellent, especially when it comes to finding those treasures.
If you've lived here your whole life or for any period of time, you probably know all of the places that I'll discover and already eat at the restaurants I'll be eating at...so you already know how great this area is. In just my first week or exploring I hit the jackpot!
From Mills to the Meadow and beyond is how I spent day one exploring. Buckin' Brew (in Mills) held the Saving Sammy Car Show to benefit Sammy Dunnuck, the 5 year old son of a Casper Police Officer, and that's exactly where I started my day of exploration! It was great to see the support and community love for Sammy, with rows and rows of cars and a nice long line of folks waiting for their cup of greatness from Buckin' Brew!
Since I was starting in Mills, the next stop was Fort Caspar. I really enjoy history and there is LOTS of history there. Just walking the path and reading the information plaques, walking into the Signature Cabin and seeing all of the history inside was incredible.
My next destination was to find the (oh so popular) Beartrap Meadow high upon Casper Mountain. I knew I had to find this great spot so that I could be prepared for Beartrap Summer Festival coming this August. I scouted out where I'll be parking my lawn chair  for the full weekend of music, food and brew August 7th & 8th! It was great to see so many families and groups of friends enjoying the beautiful weather, camping, running with their dogs, relaxing and I even saw one wedding in progress! What a great first impression this historic area had on this new transplant to the area.
After I found Beartrap, I decided not to head back the same way I came, so I kept the Gray Ghost (my truck) headed down the dusty path. I really enjoy seeing the different colors, shapes, textures and excitement that is right around every corner of an exploration adventure! BUT, I wasn't ready for cows...cows all over the road! I understand that in this part of the country it's not our road, but their road. This part of the trip included many stops, not for cows, but because of the pure beauty and excitement of the scenery around me.
After a full day of exploration I was ready to head back to Casper and grab dinner and a cold beer to reflect on my day. What better place to wind down than The Beacon! The first time I visited Casper, The Beacon was the first place that was pointed out to me as being "the place I'll get to know REALLY well", so I thought I'd stop in and start off our long relationship.
Hard to believe you can have a full day of exploration and not even scratch the surface of things that are a MUST see, MUST experience and MUST enjoy about the Casper area. That's exactly what happened though and I can't wait to have another "Drew's New: Exploring Day"
LOOK: Casper in the Past vs. Now
More From My Country 95.5