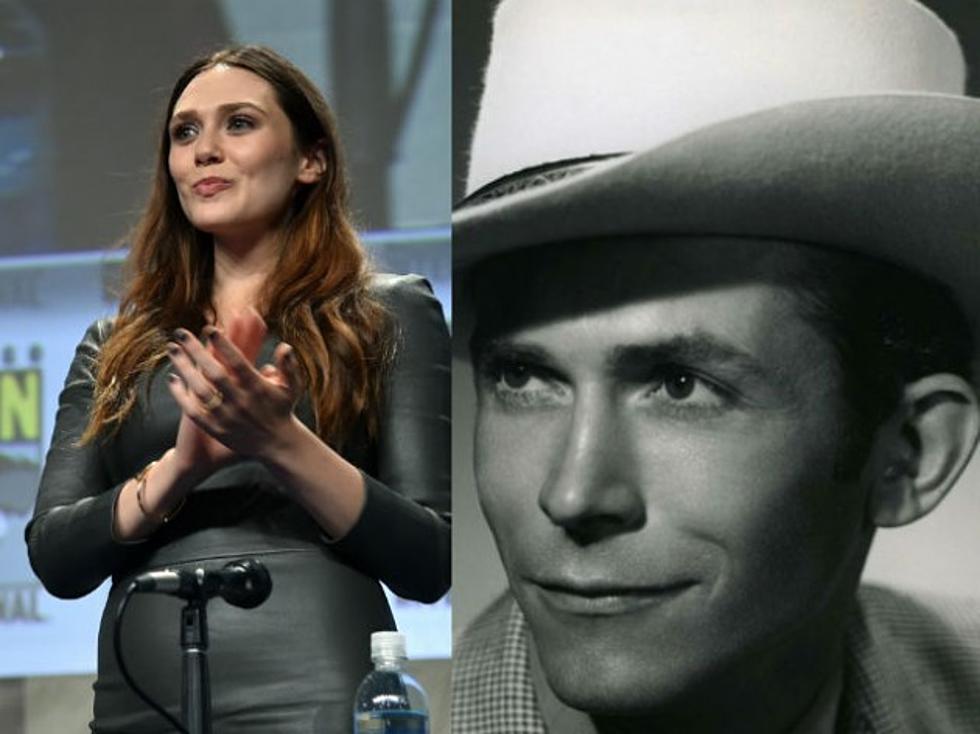 Hank Williams Biopic Update: Elizabeth Olsen Joins Cast, Hank III Shares His Thoughts
Alberto E. Rodriguez, Getty Images / Courtesy of Webster & Associates
The Hank Williams biopic 'I Saw the Light' just got a lot more star power. 'The Avengers' star Elizabeth Olsen has signed on to play Williams' wife, Audrey Mae. Olsen will join Tom Hiddleston in the film, which is expected to start shooting in Louisiana next month.
But while many are thrilled with the all-star cast that is being assembled for the movie, Williams' own grandson, Hank Williams III, is not. The singer, who expressed his disappointment that Hiddleston was cast over his own choice, Matthew McConaughey, in the role, says he is having a hard time accepting the decisions.
"For some reason it is deeply embedding in my skull, and I can't get it out," he tells Saving Country Music. "Just the fact of, why the hell is this bothering me right now because I've got a hell of a lot of other stuff on my plate right now."
Williams admits that he feels bad that his vocal protest of the actors sheds a negative light on Hiddleston and the film's music director, Rodney Crowell, but stands by his opinion.
"The main reason I said Matthew McConaughey would be a good person for this role is because of, he has played many roles as a Southern man. And he is from the South. And that is something no amount of money or acting classes can put into a role," he explains.
"The other reason I thought Matthew would be a good fit for the role is because he has a natural arrogance, a.k.a. fire that is needed for this role," Williams adds. "Hank Sr. was very very sure of himself and basically very cocky. And Matthew always brings that fire to the table in every role he plays. Tom's feel is just a bit different in all the roles I have scene him act in … it just seems strange to cast someone who is so far away from the roots of what this film is supposed to be about."
The film will cover Williams' entire life, from his humble beginnings and his chronic health problems from both spina bifida and alcohol and drug addiction, to his promising career and his tragic death at only 29 years old. No word yet on a release date.
More From My Country 95.5