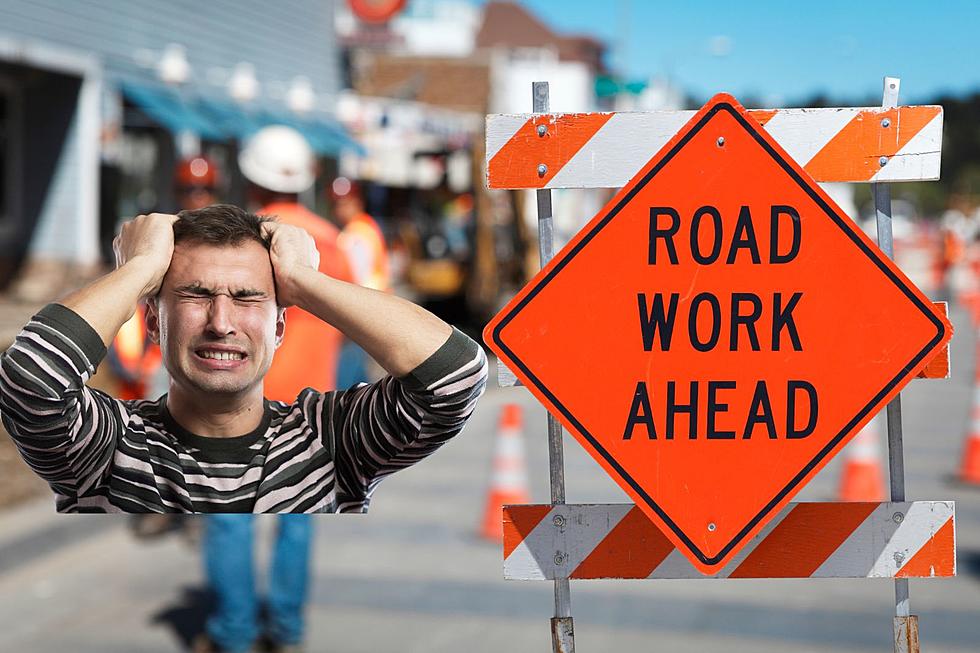 Here's How To Avoid The Road Work Happening In Casper
CANVA
The last couple years around Casper, the one thing you can't miss is the amount of road work being done.
From the I-25 bridges being re-built, to the many orange cones and barrels, road detours, loose gravel and slow moving traffic.
It's frustrating to some, but it's also much needed.
The streets around Casper go through a lot over one year. From cold with ice/snow covering them, 100+ degrees and the scorching sun beating down and hundreds of vehicles of all size rolling around.
If you've ever looked at the carpet of your house, you can see where your family travels the most. Imagine what it's like with a car, truck, suv, or semi truck rumbling across it. After a while you can see where all the vehicles travel, just like you can on the carpet.
These jobs have to be done and have to be done when the weather allows.
Frustrating? Yep. Avoidable? No.
Over the next couple days, as crews are finishing up some existing projects, you may think about taking a different route to work, practice, the grocery store or just out being nosey around the neighborhood.
Casper Police Department made sure to let everyone know about these small set-back's on their Facebook page.
As a reminder for Monday - Tuesday, if you park your vehicle on 12th from Beverly to Wyoming Blvd. you'll need to move your ride off the street.
Crews are going to wrap up the 2nd street job too.
Avoid those areas and you'll be good to go.
Awesome Wyoming Road/Street Names
Wyoming's Roads of Many Colors
More From My Country 95.5