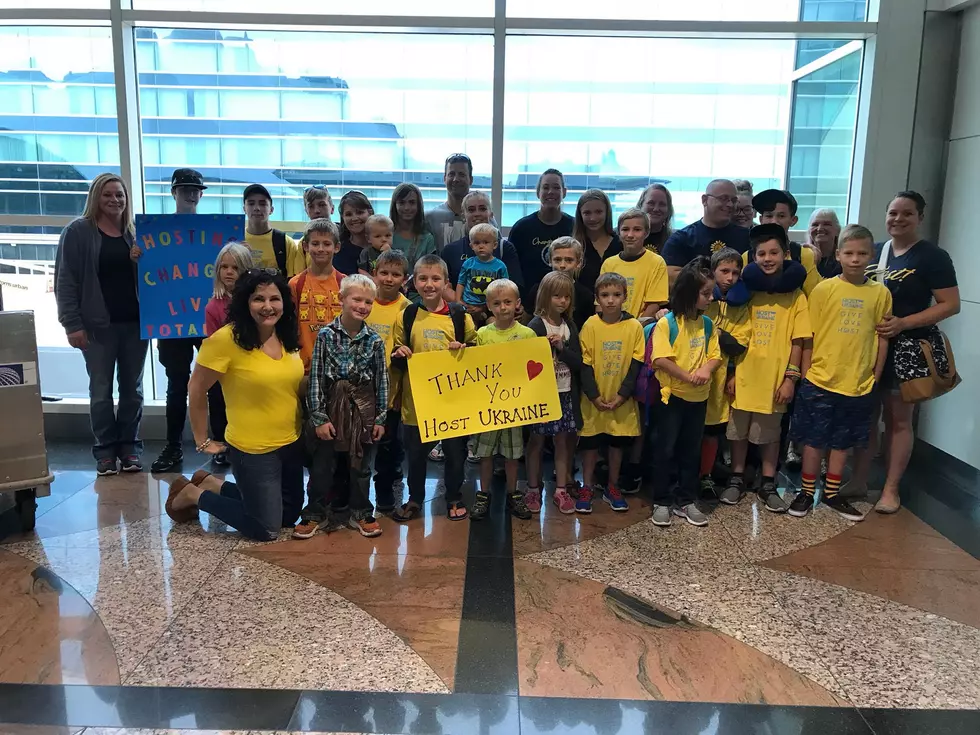 Host Ukraine Helps Orphans Find Homes in Wyoming
HostUkraine.org
In 2014 the Larsen family hosted a Ukrainian teenage boy named Vitaliy through the organization Project 143. They hosted Vitaliy at their home for eight weeks that Summer. They knew he was available for adoption but didn't have any firm plans. By the end of their eight weeks together there was no doubt in their mind that he belonged with them permanently.
Adopting overseas is a lengthy process and the Larsens had to take three trips to Ukraine before Vitaliy was finally theirs.
"When we traveled to Ukraine to adopt Vitaliy we saw first hand what the Orphanages look like. The images we saw were burned into my soul, and it lit a fire in me. I saw first hand how desperate those children are to be a part of a family, and I wanted to make that happen for them."
Larson found two like-minded women and together they formed Host Ukraine.
The first Winter after it was created, Host Ukraine found spots for 20 children. In 2019 they have 130 children coming to the US for hosting experiences. In Casper alone, eight families have hosted and six families have adopted.
How is Host Ukraine different from other hosting organizations?
"Host Ukraine uses extensive training and family coaches to assist in building a solid foundation for a successful hosting. Our volunteers have extensive experience in helping children and families create healthy relationships. We host to anyone that can provide a safe and loving home. Once you have finished the host session, we can assist in facilitating an ongoing relationship. We have resources in Ukraine to help you communicate and if you decide to adopt, we can advise you on how to proceed."
Follow this link and keep listening to the My Country Morning Show. Beginning in April, we will be featuring the stories of Orphans that are available for hosting and sharing interviews with local families that have adopted through Host Ukraine.
More From My Country 95.5