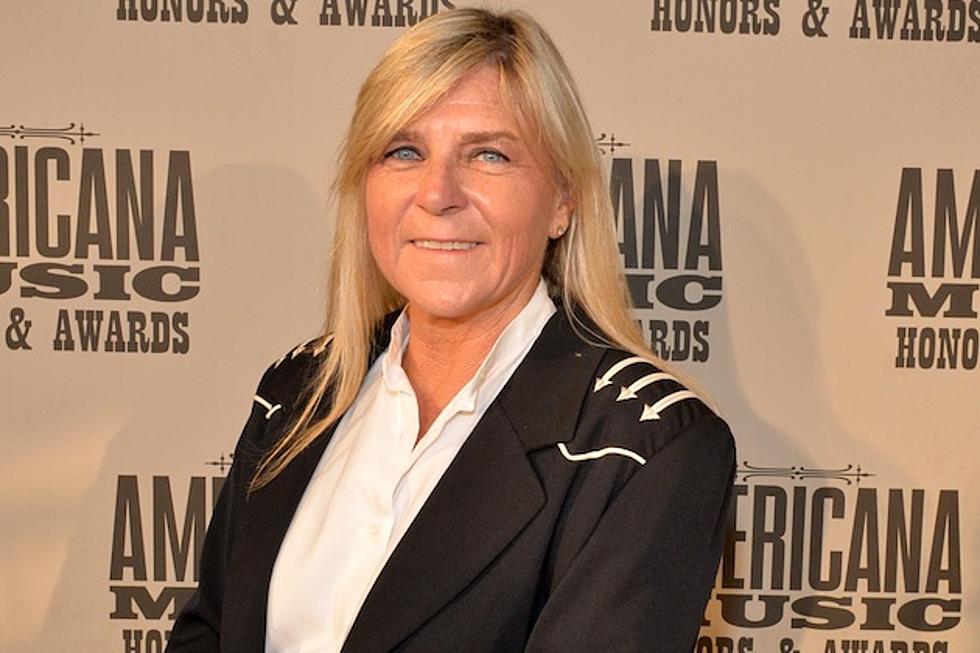 Hank Williams' Daughter Jett Williams Adkinson Arrested
Rick Diamond, Getty Images
Jett Williams -- the 61-year-old daughter of country legend Hank Williams, Sr. and a country singer herself -- was arrested on Tuesday morning (Feb. 25) in Lebanon, Tenn. on charges of driving under the influence.
The musician, real name Jett Williams Adkinson, was allegedly driving her tan 1998 Jaguar and swerving between lanes when police pulled her over around 2:30AM local time. Officers said she smelled of alcohol and was slurring her speech when she was stopped.
She admitted to drinking two beers and failed field sobriety tests before being arrested. In addition, she was issued additional citations for not wearing a seat belt and not carrying proof of insurance. Later, she was released on a $1,000 bond.
Adkinson was born in Montgomery, Ala. a mere five days after Hank Williams' death on Jan. 1, 1953, so sadly, she never met her father. Her mother, Bobbie Jett, was in a relationship with the 'Hey Good Lookin'' hitmaker, but they never married.
It wasn't until 1985 that the Alabama State Court officially ruled she was the daughter of the country great, and in 1987, she was entitled to her half-share of the Williams estate. She is a half sister to Hank Williams, Jr.
More From My Country 95.5