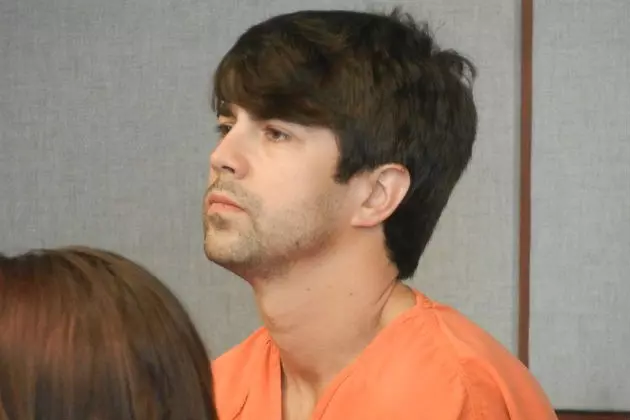 Joshua Winters Bound Over For Trial On Kidnapping, Sexual Assault Charges
Kevin Koile, Townsquare Media
A Colorado man accused of kidnapping and sexually abusing a 5-year-old boy will face trial in Natrona County District Court, a circuit court judge ruled Thursday.
Winters, 33, will be tried on one count of kidnapping, one count of first degree sexual abuse of a minor, and one count of second degree sexual abuse of a minor. If convicted on all counts, he faces up to life in prison.
Thursday, Assistant District Attorney Brett Johnson called detective Tony Stedillie to the witness stand about the initial report of a missing child.
The mother told police the boy had been playing video games in the arcade with his two older brothers and another child, Stedillie said. A man was reportedly giving the children money and playing along with them.
About 8:13 p.m., the Mills Police Department notified the Casper Police Department that a woman found a child alone, crying and wet who was on a sidewalk Fairside Road and Wyoming Boulevard, Stedillie said. The boy did not know where he was.
The boy told a Casper police officer that he wasn't okay.
Police arranged an emergency interview at the Children's Advocacy Project, Stedillie said. The boy told CAP interviewers he and the man went to the river. The man took off his clothes and went into the river. He then pulled the boy into the river and they went across the river. He took off the boy's clothes and put his mouth on his privates. The man then told the boy to not tell anyone or he would kill him.
The boy's stories were consistent, Stedillie said.
Winters was among some carnival workers -- he quit his job as cook earlier that day with a contractor -- who were bowling earlier that day at the El Marko Lanes. He was arrested at the Fairgrounds that evening.
Stedillie said Winters recounted a different story about how someone stole his money and he needed the boy's help to find the thief near the river.
Winters said the boy either slipped or jumped into the river, and he went in to get him. They got out on the other side of the river where he probably passed out.
Stedillie said a witness told police she saw the two, that they were wet and asked them if they needed help. Winters said they did not, Stedillie said.
Surveillance videos from the bowling alley and the Mills water treatment plant also show images matching descriptions of the man and the boy, Stedillie said.
In his cross-examination, Stedillie told public defender Rob Oldham that no evidence was taken to show a sexual assault had occurred.
No other witnesses were called to testify during the preliminary hearing.
Johnson and Oldham said there was probable cause to sent the case to district court for trial, and Circuit Court Judge Brian Christensen agreed.
More From My Country 95.5