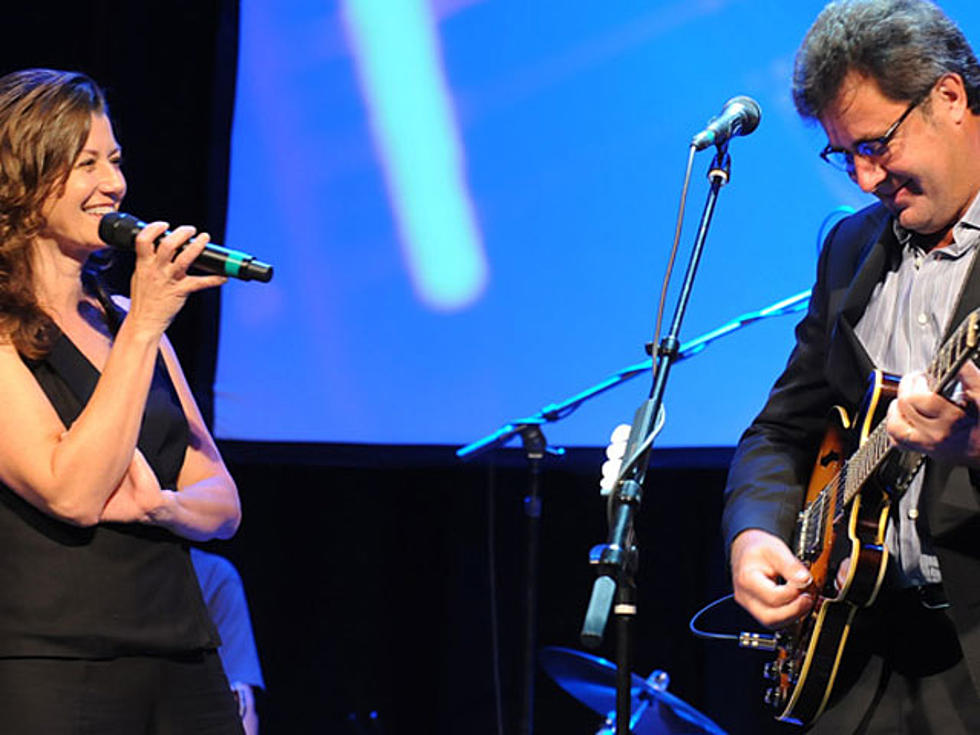 Vince Gill, Wife Amy Grant, and Three of His Kids Appear on His New Album [VIDEO]
For the new release, which will be Gill's 13th studio release and first since 2006's sprawling, four-disc collection 'These Days,' Gill retreated to his new home studio -- and invited a few "familiar" guests, including his wife, Amy Grant, and several of his children.
"I know what it feels like to be an Everly Brother!" jokes Gill, adding, "[My children] are so musical, they can't help it. Three of my girls — Sarah, 18; Jenny, 29; and Corinna, 9 — are on this."
The fact that the new album is a family affair is something that happened organically, however, and Gill stresses that it isn't part of a plan to "be 'The Partridge Family.'" He says, "We are doing this in small doses... Amy and I sing a duet on this album, too. We help each other out here and there [with our recordings], but we don't want to become Sonny and Cher."
Gill's new album, titled 'Guitar Slinger,' is currently scheduled for a "late 2011" release.
Watch Vince Gill Sing New Song 'Threaten Me With Heaven' (Starts at 3:01)
More From My Country 95.5