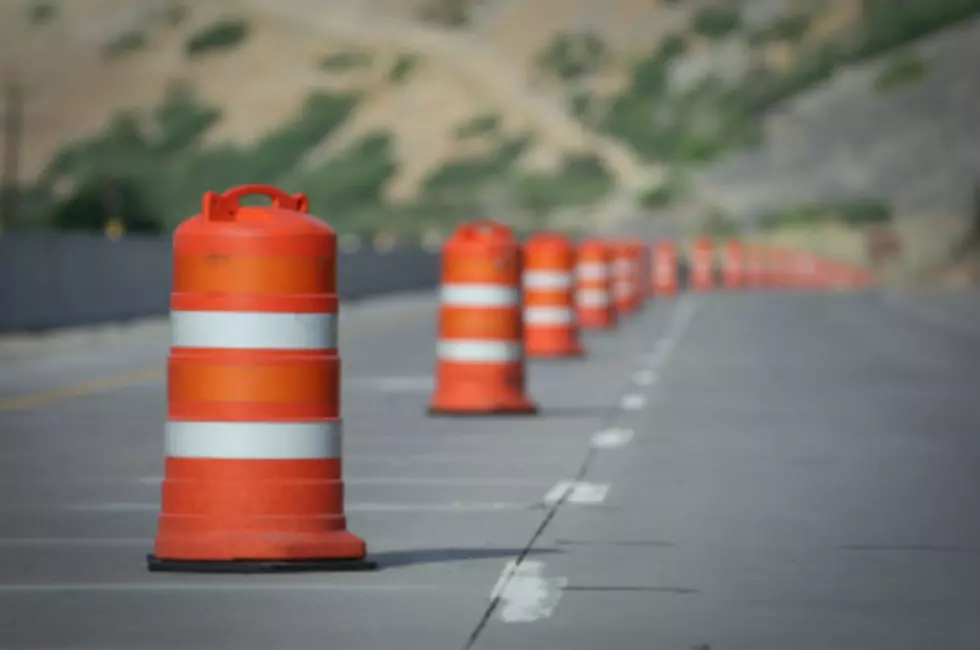 Wyoming Football Fans Should Expect Construction, Traffic on Laramie Streets For Home Opener This Weekend
Steve Frost/ThinkStock
This year's first home football game for the University of Wyoming is sure to bring Pokes fans from across the state to Laramie, and WYDOT wants to be sure the home crowd is aware of travel impacts resulting from construction projects on highways and Laramie streets.
Within Laramie, Grand Avenue remains closed between 15th Street and 12th Street while the City of Laramie works on a water project.
The intersection of Grand Avenue and 15th Street is open. Traffic will be detoured to Reynolds Street and then to 22nd Street on the north side of town, or on Russell Street/Spring Creek Drive on the south side of Laramie. Click here for a UW map of the detour.
Third Street is reduced to one lane in each direction between Flint Street and Baker Street, near the Safeway Plaza. Harney Street is also closed between Third and Fourth Streets due to work on the Harney Street Bridge project.
Cedar Street on Laramie's west side is closed to through traffic between Curtis Street and Cedar Street, also due to the bridge project.
From Cheyenne to Laramie, I-80 could be reduced to one lane in both directions as crews wrap up a paving job. However, the plan is for I-80 to be fully open near the Laramie/Albany County line by Saturday.
Westbound, I-80 lane closures will be in effect near the I-25/I-80 interchange.
Eastbound, drivers will run into lane closures at the bridge over the Union Pacific Railroad near RM 346.
The eastbound I-80 bridge over the UPRR and Lincolnway at RM 359 near Cheyenne is also under a lane closure.
Between 2 p.m. and 3 p.m. Saturday, an antique tractor and engine tractor drive is scheduled on a two-mile section of Highway 210/Happy Jack Road in the Pole Mountain area between Telephone Road and Pilot Hill Road.
No construction is underway between Casper and Laramie.
From Rawlins to Laramie, there is also no construction. WYO 130 over the Snowy Range remains open.
No construction work is present from Fort Collins to Laramie, either.
WYDOT reminds drivers to drive patiently and cautiously during periods of high traffic.
Anyone who drinks should be sure to designate a sober driver.
More From My Country 95.5