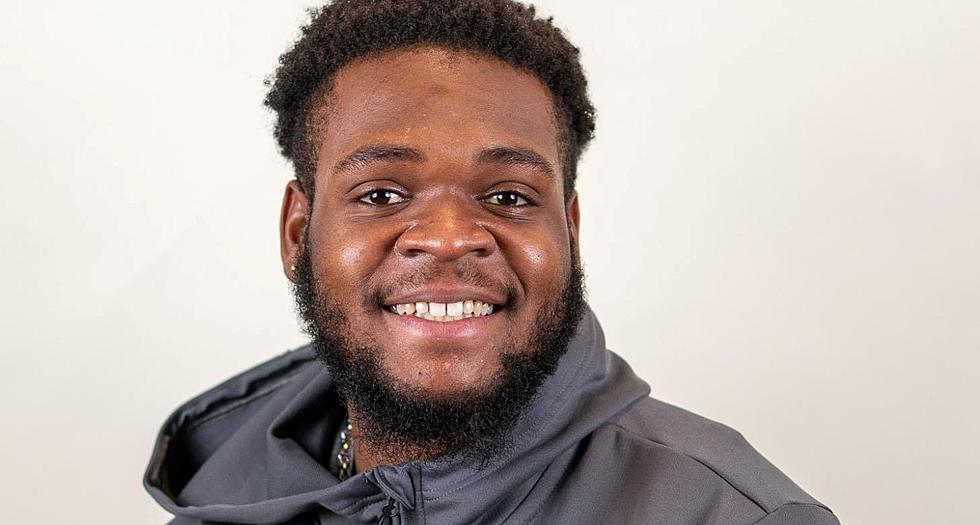 Wyoming Student-Athlete Nathan Reid Has Died in a Car Accident
University of Wyoming track and field student-athlete Nathan Reid has died in a car accident on U.S. Highway 18/20 near Orin Junction and south of Douglas, Wyo. Reid was found at the site of the car crash early on Monday morning, July 24./ UW courtesy photo
* University of Wyoming press release
LARAMIE -- University of Wyoming track and field student-athlete Nathan Reid has died in a car accident on U.S. Highway 18/20 near Orin Junction and south of Douglas, Wyo.
Reid was found at the site of the car crash early on Monday morning, July 24.
Reid would have been entering his senior season at UW in the fall of 2023. He competed in the discus and shot put events for the Cowboys. Reid was majoring in mechanical engineering at the University of Wyoming.
"Anytime you lose someone in the UW Family it hurts, but it is extremely sad when the individual is a UW student," said Tom Burman. "Nathan had a bright future, and he was so well respected by his teammates and coaches. Our thoughts and prayers are with his family, teammates and friends."
While there are limited details regarding the accident at this time, the incident appeared to be a single-car accident. Reid's vehicle was traveling westbound on U.S. Highway 18/20 about five miles east of I-25 near Orin Junction. The exact time of the accident has not yet been determined.
Road construction workers discovered the accident early on the morning of Monday, July 24.
Reid earned Honorable Mention All-America honors at the conclusion of the 2021-22 season when he placed 23rd in the discus at the NCAA Championships. His parents are Dalton and Icolin Reid.
University of Wyoming Athletics is making counseling resources available for its student-athletes through:
Director of Student-Athlete Well-Being, Dr. Chris Praetzel, PsyD
Dr. Praetzel will hold open drop-in support on Tuesday, July 25th from 10:00am-12:00pm and from 1:00pm-3:00pm (MT) in the Well-Being Office located in the High Altitude Performance Center (HAPC)
Medical Director/Primary Care Physician, Dr. Kurt Johnson, MD
To schedule an appointment with Dr. Praetzel or Dr. Johnson please email:cpraetze@uwyo.eduor mlyle1@uwyo.edu or stop by the Office of Sports Medicine front desk in the HAPC
There are also counseling services available on the UW Campus at:
University Counseling Center (located in Knight Hall 341 Knight Hall):
          *Monday-Friday 8:00am-4:30pm (summer hours)
          *To schedule an appointment call: 307-766-2187 or stop by the UCC
          *UCC after-hours crisis number: 307-766-8989
Code Of The West: Wyoming State Code of Ethics
"The Code of the West" was declared the official state code of Wyoming, and the act was signed into law on March 3rd, 2010. Wyoming is the first state to adopt a code of ethics. The legislation chose ten ethics derived from the book "Cowboy Ethics" by James P. Owen
More From My Country 95.5