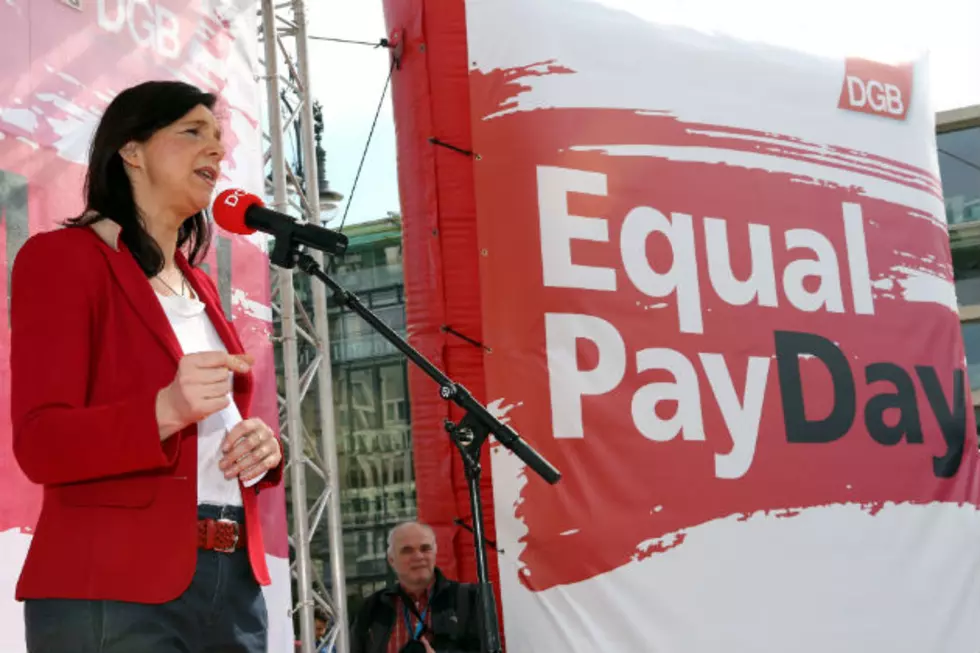 Wyoming's Wage Gap Is Awful
Adam Berry/Stringer
Since "Equal Pay Day" April 4th, we've had no shortage of articles to read on women's wage gap. Wyoming is least proud of The Equality State's biggest gap in the country - 64 percent of men's pay!
Thrillist.com cites Lifehacker.com for their excellent list of what you can do to fight the pay gap. It also includes a couple of things not to do. It's just a great piece on the subject.
As for negotiating salaries like men do, lifehacker says, "The biggest negotiation mistake women make is not doing it."  They also give strategies for negotiating, and then go on with advice, such as researching what you should be making, then asking for a raise, and how to go about that as well.
See more advice on salaries here.
I would have honestly thought Wyoming ranked among the best for women's equal pay. Boy I sure thought wrong.
The best there is, by the way, is New York, still at only 89 percent.
More From My Country 95.5