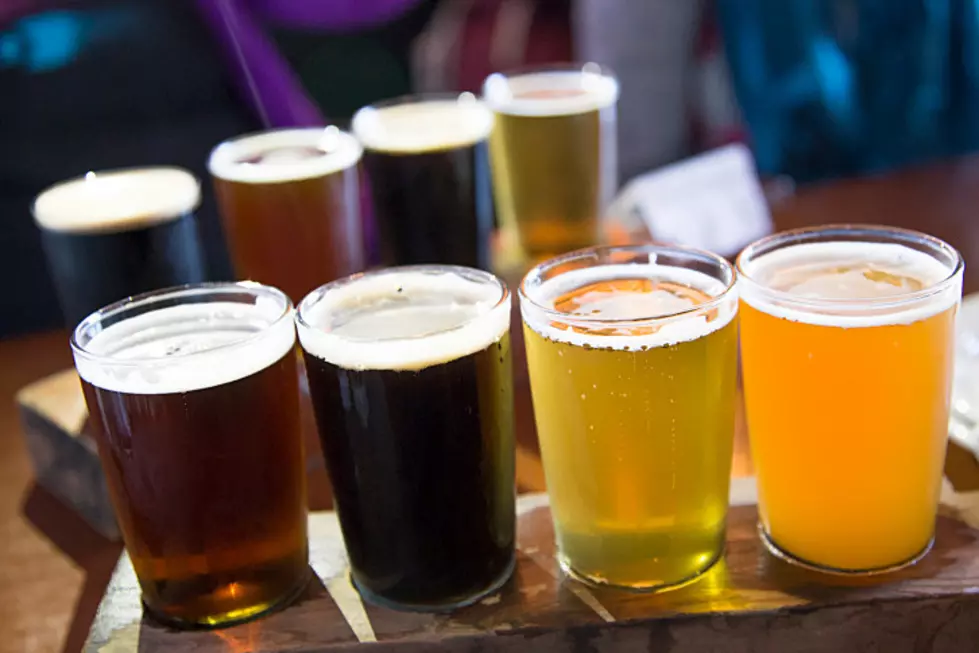 Casper Brewed Beers That Pair Up Nicely With Certain Foods
Angelika Kagan
If you've been out on the town, you know how great the beer is here in the Casper area. There are multiple Casper based breweries that brew and sell their own beer and that means there are many options for beer. Each of the breweries have their own style, flavors, alcohol content and process in which they brew, making the beer scene in Casper Wyoming a unique, entertaining and tasty industry.
Many times when you're out having a beer, food is also involved. Think pizza and beer, wings and beer, BBQ and beer, pretzels and beer, burgers and beer, steak and beer...I think you're following the direction I'm going. Do you know what beer flavors go best with those foods? Before I'm finished with you here, you sure will.
Whether your favorite craft beer comes from local Casper breweries like Skull Tree Brewing, Frontier Brewing Company and Taproom, Gruner Brothers Brewing, Mountain Hops Brewhouse or Oil City Beer Company, they all have beers that will pair up with the food of your choice. If you have been into any of these local treasures, you'll know the flavors are broad and the options are aplenty.
BrewersAssociation.org is an organization of nearly 50,000 brewers that are working together to help each other be successful brewers. One of the specialties of these beer brewing artists, is knowing which beer flavor will take the taste of your food to the next level.
According to the associations Beer & Food Matching Chart If a burger is your choice of food, A Pale Ale is the perfect match.
If you're going with a hearty meal like chicken fried steak, a Double/Imperial IPA is right up your alley.
Are you having BBQ? The Brewers say to have a Porter to bring out all the smoky flavors of both the beer and the food.
Maybe you're going light on food and having a nice salad, the perfect pairing would be a classic pilsner.
No matter the food your going to eat, there is a beer that will go perfectly with it. Hopefully now you have a better understanding of SOME of what goes into putting out these great locally brewed beers. Now, head out and grab dinner and the perfect locally crafted brewski to go with it.
Top 10 Highest Rated Casper Restaurants on Yelp
Top 10 Places to Get a Burrito in Casper According to Yelp
More From My Country 95.5