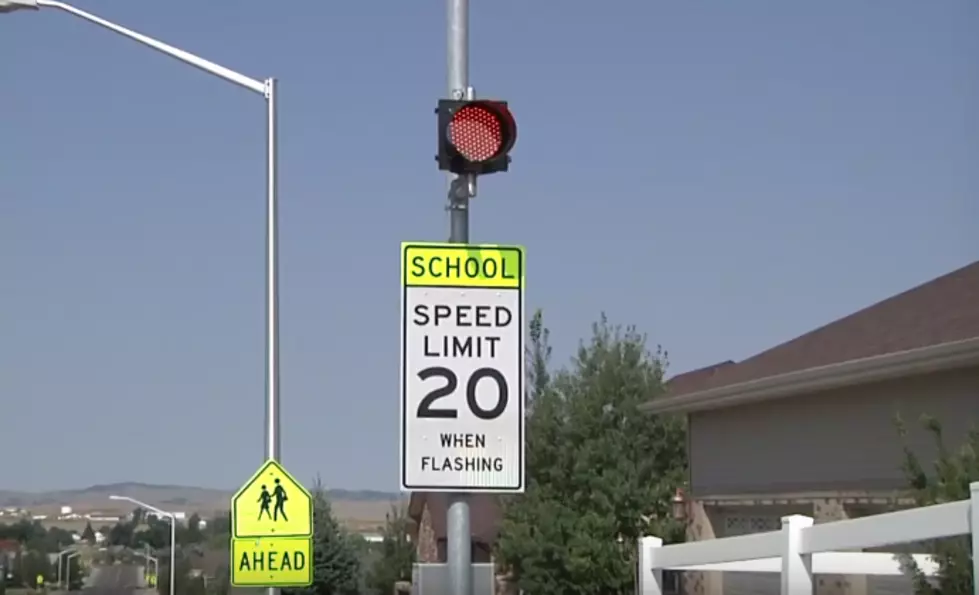 Casper Traffic Watch: Dip In School Zone Violations
Natrona County School District via YouTube
Casper drivers may be getting the message. The results from this past week's special school zone traffic enforcement showed a decrease in the number of drivers who ended up with a ticket.
The high visibility traffic enforcement effort was concentrated around Kelly Walsh High School and Sagewood Elementary. Casper Police say Officer Darren Douglas made 18 traffic stops in the school zones and issued 28 tickets for traffic violations. The previous week's count was 77 traffic stops and 103 tickets in the schools zones located around Natrona County High School and Centennial Junior High.
We will post the enforcement locations each week, along with the results of those efforts.
More From My Country 95.5