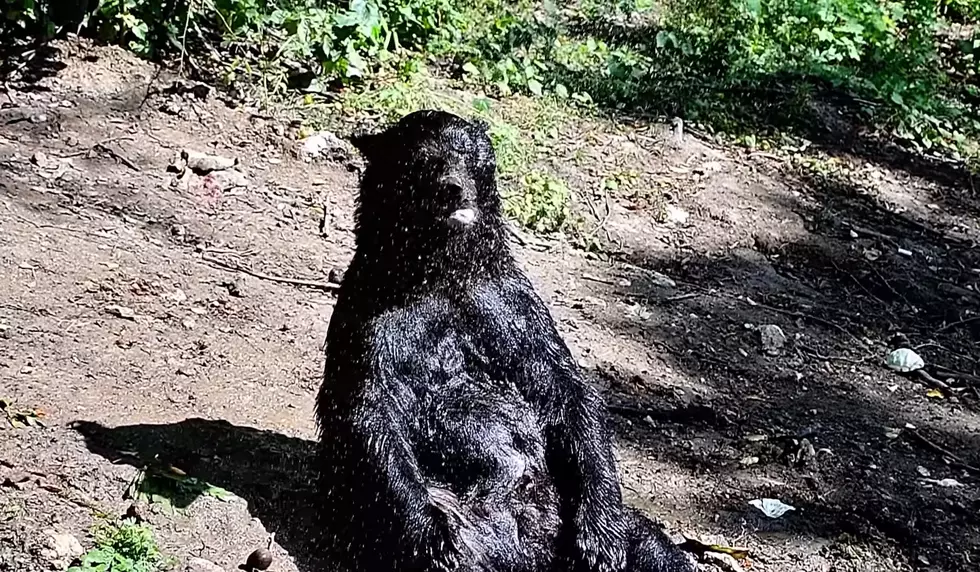 Meet the Retired Circus Bear Who Loves People Giving Him Showers
ViralHog via YouTube
What do bears do when they retire? If you're this bear, you sit on a hill and let people give you showers for hours every single day.
Check out this sweet animal moment recently shared on YouTube. This is Toshka.
The description tells Toshka's story:
Toshka the bear is over 25 years old. Most of his life he was a circus bear, and it was transferred by the last owner to us for rehabilitation and life support....Now his favorite pastime is to shower in the sun. He takes a sitting position and is ready to sit for hours.
Animals that are too old for the circus don't always have a happy ending. The Dodo shared a story of another circus bear named Napa who was neglected after his circus days until he was rescued and put in an area where he can roam freely.
Many years ago, a retired Canadian circus bear named Fred had become obese eating rice pudding and jam. He also found a new home and a life of luxury that The Globe and Mail documented.
We see wild bears doing bear things in Wyoming all the time. It's hard to imagine those that spend their life with the circus end up being so domesticated like Toshka. We should all be lucky to retire and spend our days sitting on a hill getting showered by passersby.
Enter your number to get our free mobile app
Check out these 50 fascinating facts about dogs:
More From My Country 95.5