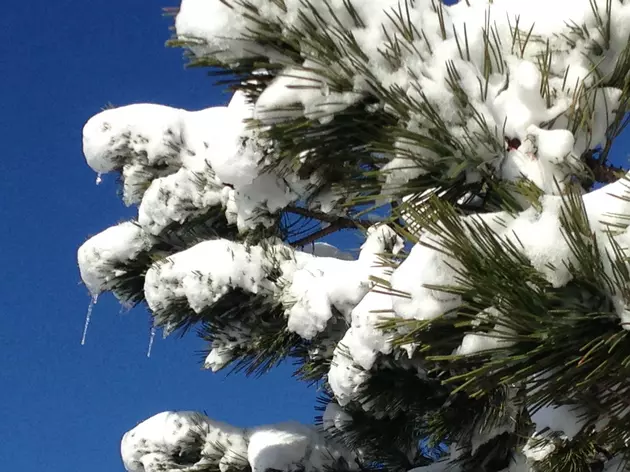 More Snow, Flooding Concerns for Southeast Wyoming
Joy Greenwald, Townsquare Media
Another spring snowstorm is expected to dump several inches of snow on southeast Wyoming tonight and tomorrow, which could push some already high running rivers out of their banks.
"The bulk of the precipitation will be over the summit mainly during the overnight hours," said Meteorologist Chad Hahn. "We're expecting about three to six inches of snow to fall in that area, maybe locally higher amounts in spots."
Meanwhile, flood warnings remain in effect for portions of the Laramie River and the North Platte River.
"The Laramie River drainage that comes out of the Snowies through Laramie and up into Wheatland and areas like that and even further west towards Saratoga and the upper North Platte are two big areas of concern," said Hahn. "Laramie is not in flood stage just yet, but they're very close and we're predicting that their going to go up and rise up into flood stage probably later today and will continue to rise through the rest of the week."
"We're cool, which is good because we haven't seen a whole lot in the way of snowmelt, but the precipitation is certainly adding to what's entering into those drainage basins," added Hahn. "As we work into the end of the week it looks like temperatures will continue to warm and that's where we're going to have some concerns."
More From My Country 95.5