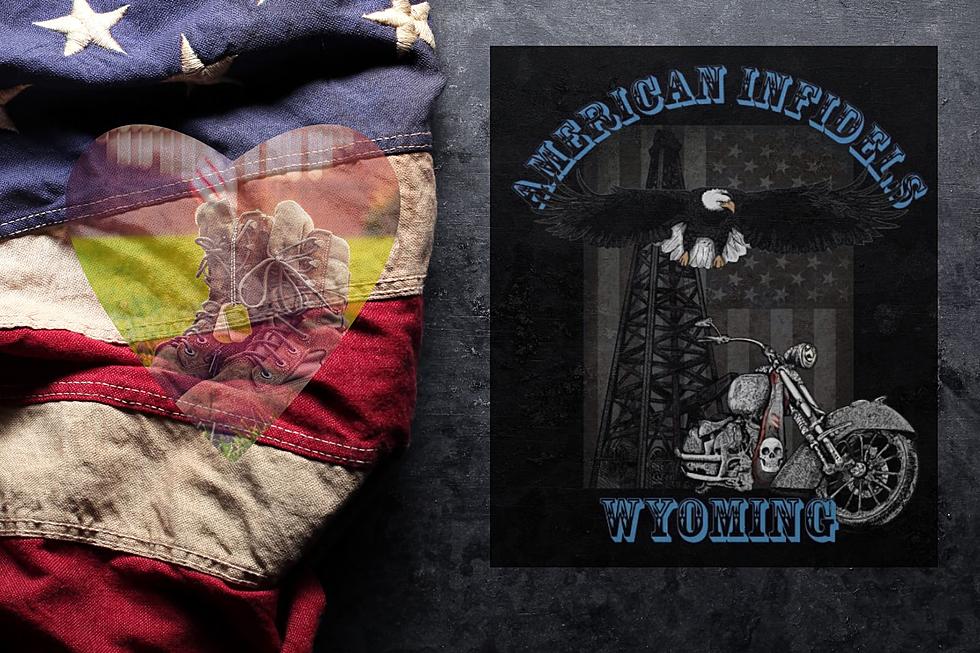 Show Love For Veterans With A Ride Through Wyoming
American Infidels/CANVA
Wyoming Governor Mark Gordon has proclaimed June to be Veterans Suicide Prevention and Awareness month and with just a week remaining, you can still jump into action.
Rain may be a normal thing now around Wyoming, but that's not going to stop the American Infidels Veteran Motorcycle Club from riding in support of their veteran brothers and sisters.
You've seen or heard the number '22' referenced over the last few years and may not understand it. I'll help you with that.
22 is the number used to represent the number of veterans that commit suicide EVERY DAY in the United States. These brave Americans, that put their families, careers and future on the line to serve our country, are losing their battle with the affects of war.
22 is used due to a 2012 US Departments of Veterans Affairs report stating that among active military and veterans, an average 22 were dying by their own hand daily. Today, this number is thought to be even higher.
The club is made up of former members of the military, that have pledged to help veterans and their families.
A group of Veterans, helping other veterans with their struggles and issues they are facing every day. Some may be going through the same issues and yet they continue to help others.
One way they are helping, is by raising money for the 22KILL initiative. The program was started in 2013, the following year after the VA put out the '22' study, and has developed from suicide awareness to suicide prevention. Working with many, and supporting, many different veteran organizations.
On Saturday June 24th, 2023, the American Infidels VMC - Wyoming Chapter, invite you to be part of the mission. The 10th Annual 22KILL Run will take place in Casper.
Everyone is welcome. Whether you ride a motorcycle, bicycle, tricycle, horse, side x side, atv, hot rod, beat up car or truck, it doesn't matter.
Registration for the ride will begin at 9am at the V.F.W. Post 9439 - Bryan Stock Trail Casper
Kickstands up at 11:15am
1st stop - College Inn, Douglas
2nd stop - Old Western Saloon, Glendo
3rd stop - Ft Diablo, Glenrock
4th stop - Horseshoe bar & grill - Mills
5th and finish back at - VFW Post 9439
If you served and are a veteran, or if you just want to show your support for the men & women that served, be part of the mission.
I had the opportunity to chat with American Infidels VMC members Shaggy and El Vato about the ride and mission.
VFW Chili Cookoff for Suicide Awareness of Veterans
5 Things You Might Not Know About Motorcycles
More From My Country 95.5