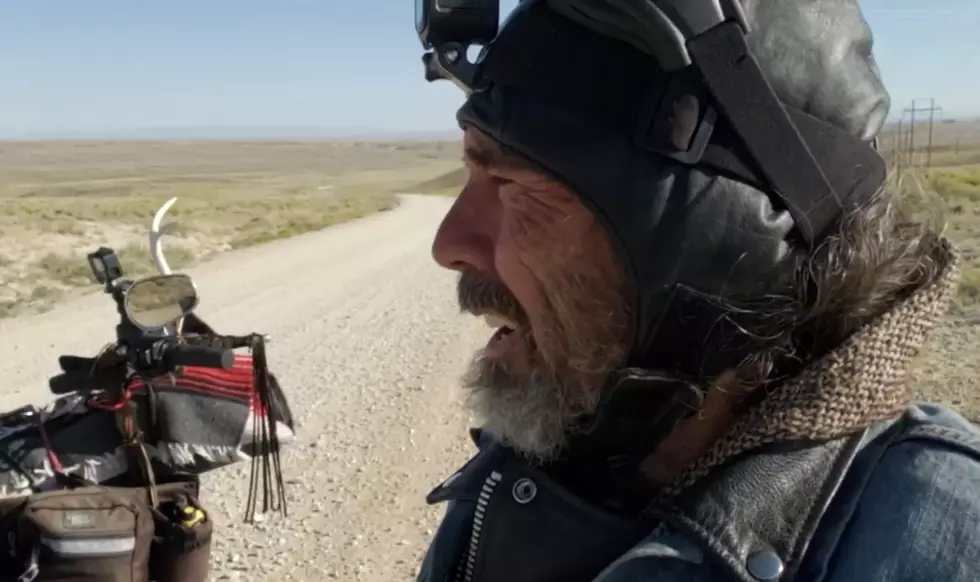 WATCH: Biker Perfectly Describes Why Wyoming is Special
BackRoad Biker Adventures Via YouTube
If you love Wyoming, you will enjoy this video. It's a biker who took a back road into the middle of nowhere. In the process, he talks about what makes Wyoming so special.
Here's the Cliff Notes version of how this happened. This biker's YouTube channel specializes in back road experiences. He said a guy named "Uncle Charlie" recommended this dirt road in Wyoming. After traveling many miles, he stopped to make this video about what he experienced. Here are some highlights:
It's just beautiful scenery out here. I haven't seen another car...at all. The amount of wildlife out here is just incredible.

I actually saw a moose. I have seen elk. I have seen antelope just crawling all over the place. Just amazing.

This isn't like a wildlife refuge...it's just Wyoming.
I tracked down the city he's referring to and it's Jeffrey City about an hour and a half west of Casper. This guy just heaps praise on the people in our part of Wyoming. Here's another gem from this guy:
There's real cowboys out here not just people that wear cowboy hats.
Love it. This is a great dude and if he ever comes back through Casper, we'd love to take him bowling. Definitely our kind of people.
More From My Country 95.5