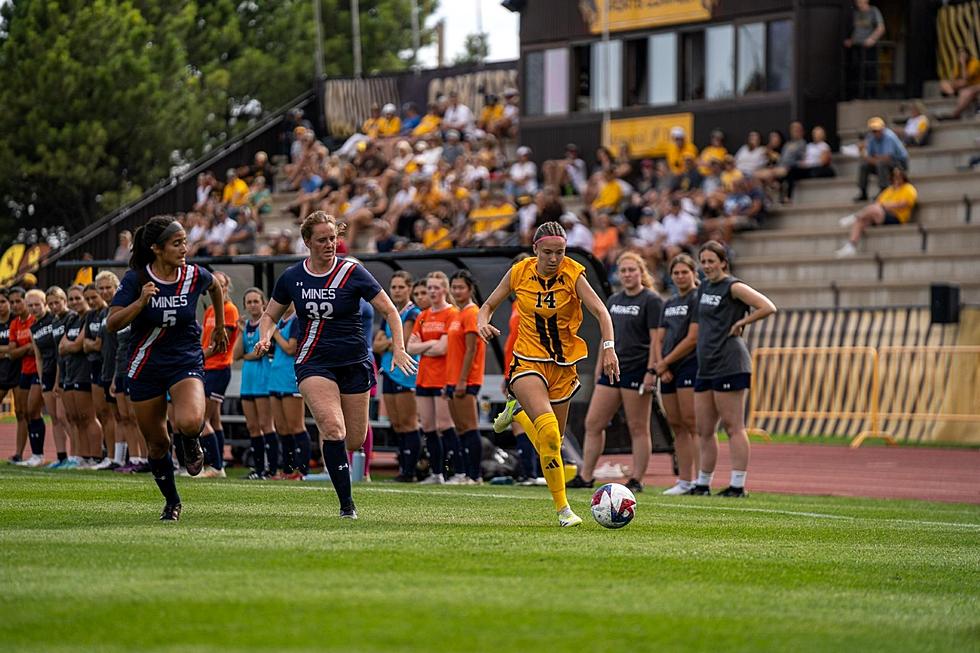 Wyoming Offense Shines in 3-3 Draw With South Dakota
The University of Wyoming soccer team showcased its offensive explosiveness Thursday at South Dakota. Unfortunately, it also had a couple defensive lapses that allowed the Coyotes to find the back of the net a few times, as well./ UW courtesy photo
* University of Wyoming press release
VERMILLION, S.D., – The University of Wyoming soccer team showcased its offensive explosiveness Thursday at South Dakota. Unfortunately, it also had a couple defensive lapses that allowed the Coyotes to find the back of the net a few times, as well.
The end result was a 3-3 tie at First Back & Trust Soccer Complex. The final tally moves Wyoming to 1-0-2 on the season, while South Dakota owns an 0-1-2 record.
The two clubs combined to take 31 shots, 17 of which were on target. The Cowgirls accounted for 15 of those shots and nine of them were on frame.
The first half was relatively quiet, especially compared to the final 45 minutes. Wyoming recorded the lone goal before halftime, as Lily Brongo converted a turnover into a lead during the 40th minute in what was her first-career score.
The Coyotes responded, not only knotting the game up but also taking their only lead of the contest. Taylor Ravelo tied the game in the 54th minute off a pass from Izzy Quintavalle. Ashby Johnston gave South Dakota the edge on a goal in the 70th minute.
The Cowgirls showed resolve and quick-score capabilities, retaking the lead in less than a two-minute stretch. Jazi Barela registered the first goal off a free kick from Nikayla Copenhaver. The score, which occurred in the 73rd minute, accounted for Barela's second in as many games.
Copenhaver set up another goal just 1:31 after the equalizer. She played a long ball ahead that found the foot of Alyssa Glover who bested the Coyotes' goalkeeper, Caroline Lewis, in the 74th minute.
South Dakota put a bow on the scoring in the 83rd minute. Rylee Haldeman beat Wyoming goalie, Miyuki Schoyen, capping a firework-filled second half.
Schoyen and Lewis each made five saves. Glover, Jamie Tatum, Maddi Chance and Raegan Richardson all fired three shots apiece to pace the Cowgirls.
Wyoming remains on the road Sunday. The Cowgirls travel to Omaha for a 12 p.m. kickoff at Caniglia Field.
12 Cringeworthy Things Guaranteed to Piss Off Wyomingites
There are just certain things Wyomingites don't want to see or hear. Check out these 12 things that are guaranteed to anger someone from Wyoming.
- 12 Cringeworthy Things Guaranteed to Piss Off Wyomingites
More From My Country 95.5