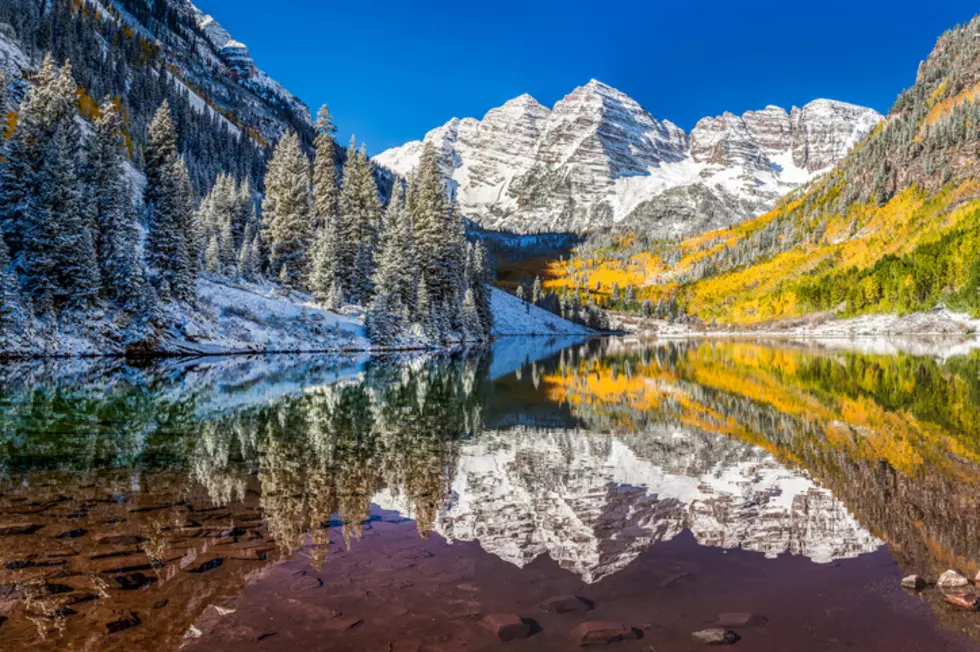 Wyoming's Forecast Through Christmas Is Nice-ish
Getty Images, kanonsky
The show that's coming through between Thursday and Friday 12/09-12/10 is just the wet that we needed.
The mountains got most of it, and we need the snowpack up there.
The planes are getting quite a bit and the farmers and ranchers out there will tell you that they really need it.
If you have the weekend off and were hoping to get out and have some fun, the best I can say is that this weekend will be AMOST NICE and that is darn good for December.
So let's look at that weekend forecast.
FINALLY, you can go skiing in the mountains. Expect more snow for those ski areas later next week.
A bit on the windy side for Saturday and Sunday. But at least it won't be blowing your trash can down the road.
Temperatures will be on the colder side but not bitter, in the 40's for the most part around the state.
We are now in a new weather trend that will stick around for a while. Expect a repeat of what you had this week, next week.
If the forecast holds we might get a 3rd replay as we move into Christmas. 
For a closer look at the patterns, I've included a video from Wyoming and regional weather forecaster Don Day, from Day Weather.
Sure, we would all like to see a little less wind in the forecast. But this is December and this is Wyoming, so we know what to expect.
The good news is that we are seeing a changing trend from La Nina to El Nino, which will bring us out of the drought we have been experiencing over the past few years and back into wetter weather.
THAT is just what farmers and ranchers want to hear.
But most of the wet will not get here until Spring, 2022.
Christmas Toys That Will Make Your Neighbors Nervous
Tactical Christmas Decorations
More From My Country 95.5