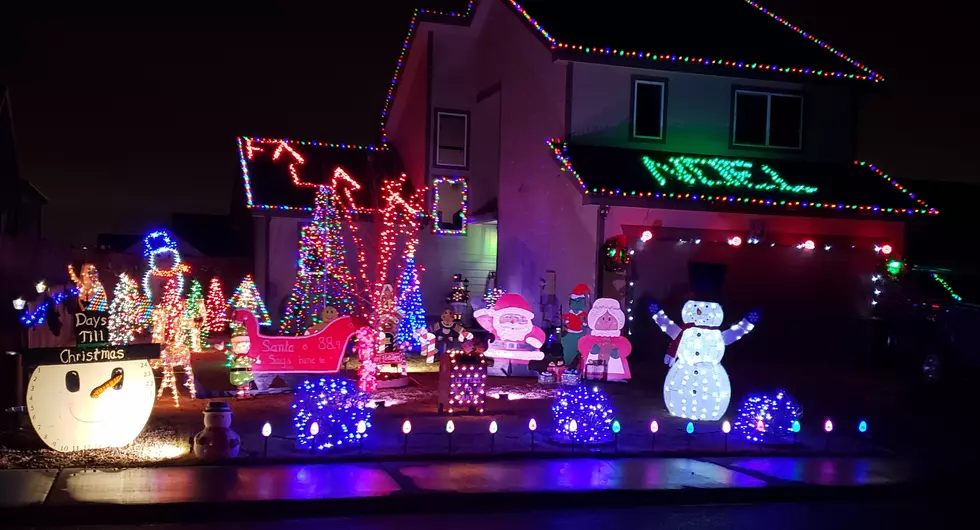 Your Casper Christmas Lights Sure Are Pretty
Tina Prill
We asked for you to send us a pic of your Christmas lights and you've responded. Here are a few of the photo submissions of how you're celebrating the holidays.
In case you haven't heard, a pic of your Christmas lights and/or tree could win you tickets to be a VIP at The Oak Ridge Boys concert in Casper on Monday, December 17. Here's what one person will win later this week:
Club 13 VIP Package includes 2 tickets to the Oak Ridge Boys concert on December 17th, Club 13 seats with in-seat wait service, VIP Parking in lot #11, VIP entrance, and access to the Rockstar Pre-Party at 5:30 pm.
What are you waiting for? Grab the My Country 95.5 app and use the "submit photo" option to send us your best. Every pic earns an entry for The Oak Ridge Boys VIP package. Plus, we'll add you to the picture gallery above for the rest of the world to see. Deadline for entry is this Thursday, December 13 at midnight.
More From My Country 95.5