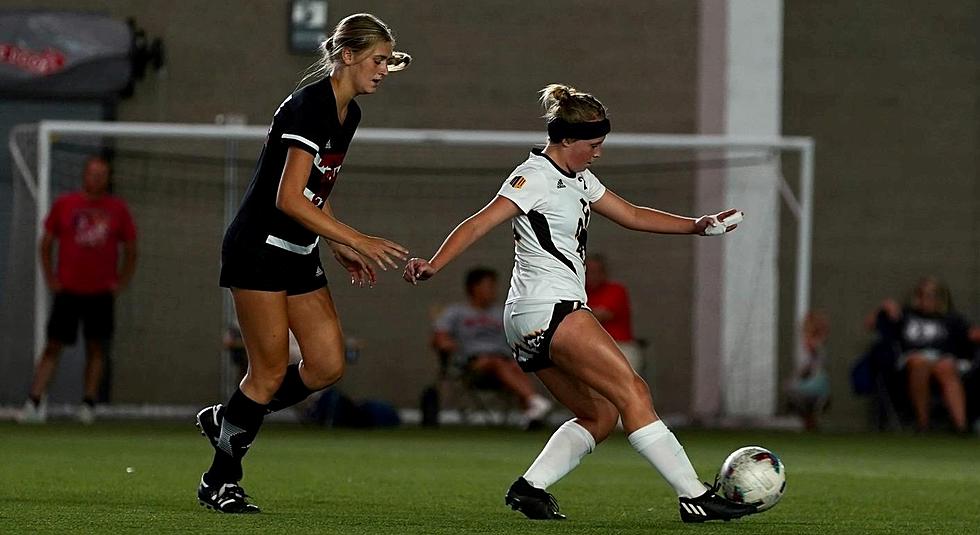 UW Soccer: Talented Group Headlined by MW Offensive POY
Midfielders are tasked with quite a bit on the University of Wyoming soccer team. Fortunately, for head coach Colleen Corbin, she has a talented and deep group eager to embrace their large role for the Cowgirls./ UW courtesy photo
* University of Wyoming press release
LARAMIE -- Midfielders are tasked with quite a bit on the University of Wyoming soccer team. Fortunately, for head coach Colleen Corbin, she has a talented and deep group eager to embrace their large role for the Cowgirls.
"The midfield group is strong," Corbin said. "The midfield group is deep, and the midfield group is competitive."
Jamie Tatum paces that strong, deep and competitive collection of talent. She was named the Mountain West Conference Offensive Player of the Year last season after tallying a conference-best 22 points on nine goals and four assists.
"Jamie Tatum has a lot of experience, and she's grown a lot as a player and a lot as a human," Corbin said. "Our incoming freshmen and returners have done a really good job challenging her and pushing her. Jamie has done a really good job of challenging and pushing them while also leading and paving the way for what looks to be a top midfield, not only in this program, but in this conference."
Hannah Hagen – a captain alongside Tatum and Miyuki Schoyen – returns after playing in 18 games and starting eight of them in 2022. Alyssa Glover, who was named Mountain West Conference All-Newcomer Team, made a strong first impression, playing in all 20 games with 14 starts, two goals and two assists as a freshman.
Eliza-Grace Smith made 16 appearances and 11 starts and was second on the team with three assists, two of which occurred in a comeback win at Colorado College. Nikayla Copenhaver played in all 20 games and made a pair of starts, flashing her scoring ability with a goal in a 1-1 tie at UNLV.
Ally Beavers and Gabby Clutter round out the returning midfield group. Beavers made five starts and two other appearances, while Clutter logged five appearances.
A trio of freshmen come in to provide depth and vie for playing time in 2023. Kiley Ballek, Alisa Bunn and Raegan Richardson will look to compete and make the sum total of the midfield the strongest it can be.
"They all play really well together," Corbin said. "They are all trying to learn and grow together, but that's the vibe for our whole team. Our returning kids know that we are only as good as the next player. So, we are just in a really cohesive place right now as a midfield group, and that's exactly where we want to be."
Wyoming opens its season Thursday. The Cowgirls play host to Colorado School of Mines at 4 p.m. at the Madrid Sports Complex.
From Bison to Triceratops - All of Wyoming's Official Things
Every state in our nation has chosen things that represent the state in one way or another to be official state things. Like a flower, or animal.
Wyoming
is no different.
The Equality State, or the Cowboy State, depending on which state slogan you want to go with, has a state flower. But did you know we also have a state tree and a state fish? Yes, we even have a state code.
To be an official thing, a member of the state legislature must write and submit a bill to the legislature declaring that a thing will be the official state thing. Then the legislature votes to pass the bill, or not, if it passes, the governor signs the bill into law and we have a new official state thing.
Here is what we have so far, all of Wyoming's official things. Now you can win big on Wyo Trivia Night if that's a thing that exists.
- From Bison to Triceratops - All of Wyoming's Official Things
More From My Country 95.5