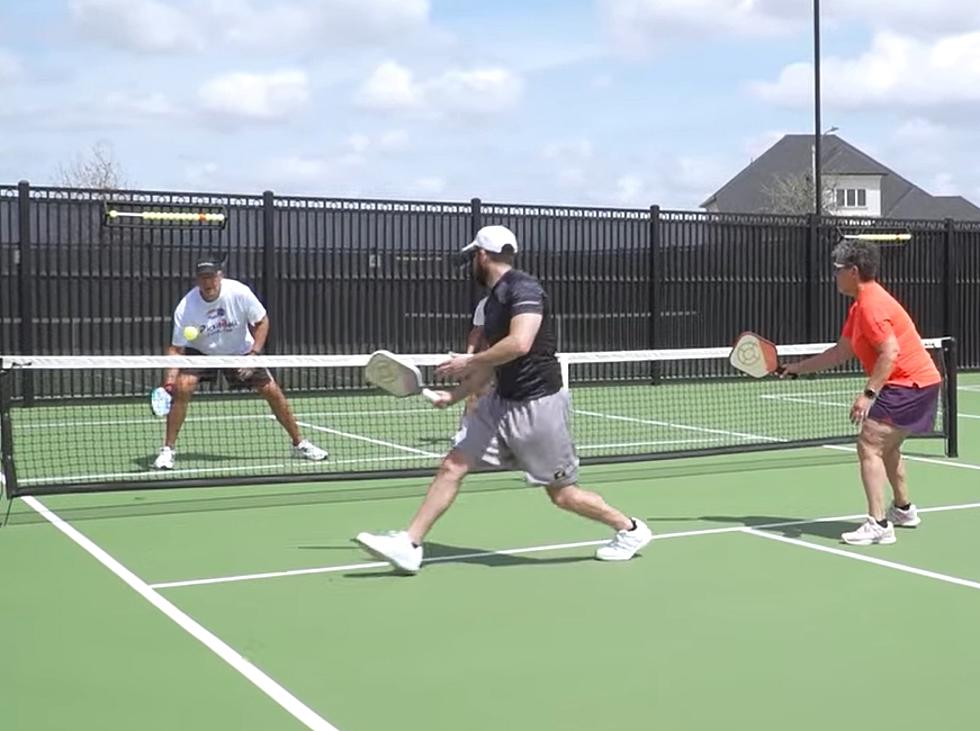 Casper Have You Tried The Fast Growing Sport Called Pickleball?
Tennis Express via Youtube
Are you tired of the same ol same ol when it comes to options to stay in shape and socialize with your friends? If so, have you tried Pickleball? No...it doesn't have anything to do with and actual dill pickle! It's actually a combination of many of our favorite games like Badminton, Tennis, Ping Pong and Paddleball.
Pickleball has actually been around since 1965 and was invented by 3 buddies that had been out playing golf. If their golf game is anything like mine, they probably had a few cold before, during and after. I think you can agree that some of your most creative thinking happens when we've had a few (side note: creative thinking doesn't always mean the ideas are the smartest or best you've ever had...just creative). These 3 fellas went back to the house and were going to play badminton but couldn't find a shuttlecock (odd looking "ball" you hit back and forth) so they grabbed a wiffle ball, lowered the net, made paddles out of plywood and BOOM...Pickleball was born.
Over the last few years, the pickleball world has really grown and here in Casper we actually have pickleball leagues AND an upcoming tournament that is open to everyone aged 12 and up!
The Casper Monster Smash Pickleball Tournament will be held Saturday October 30 & Sunday October 31st INDOORS at the Casper Y.M.C.A. The tournament has many different skill levels for you to participate in from beginner to advanced. You don't have to have any experience at all to play and once you catch on, it looks like a hoot to play! The more advanced players will have a chance to compete for cash prizes and EVERYONE can compete in the costume contest.
You can participate in the Singles, Men's & Women's Doubles or The Mixed Doubles (man and woman team). The deadline to register is October 21st. You can get more information and register by contacting The Caper Pickleball Ambassador Sam at 307-277-6204.
If you're looking for a cool way to meet friends, stay fit or just get off the couch...check out Pickleball!!
Can You Identify the Correct Logo from Casper Businesses?
You see them everyday, but can you identify which of these Casper logos are the correct ones? It may not be as easy as you think.
KEEP READING: Here are the best places to retire in America
Winter Adventure In Wyoming
More From My Country 95.5